Supply Chain Risk Management
Bext360: Start-Up in Sustainable Supply Chain Digitization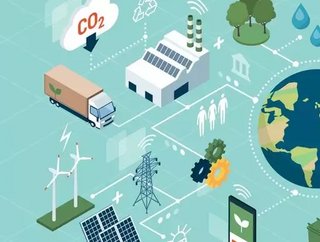 Bext360 utilises blockchain technology, machine vision and artificial intelligence to improve the global supply chain...
Founded in 2015 by Daniel Jones, Bext360 is a SaaS (software as a service) platform that provides traceability, authentication and sustainable intelligence. It offers a platform for every user and every step in the supply chain, from origin to consumer. Application Programming Interface allows for the platform to be integrated in websites, supply chain management systems and point-of-sale systems. 
What it does:
Bext360 is a startup that utilises machine vision and artificial intelligence. It locates and provides high-quality agricultural products, such as coffee, directly from the source. This creates transparency within the supply chain and encourages companies to be more honest about where they are sourcing their products. Bext360 then makes payments directly to farmers, communities, banks and other stakeholders and utilises blockchain technology where possible. Blockchain technology also creates an added layer of traceability and data storage. 
It's system can then trace the products or services all the way to the consumer from the source, allowing the end consumer to directly interact with who provides the goods. This system then comes full circle, allowing the wholesalers and retailers to embed the technology into their own sites, marketing and supply chain management systems. 
Blockchain technology emerged in 2016 and allows data to be stored globally on thousands of servers, becoming a more efficient way to share information and data between businesses. It is difficult for just one person to control the network, making it more secure and hard to hack. 
Blockchain allows for real-time visibility, providing transparency and immutability therefore regaining trust and control to the supply chain. Blockchain is slowly being integrated into technology in the supply chain as it makes it more transparent and allows companies to regain trust from their customers if they can show directly where they are sourcing their products. 
Social Responsibility
Companies now have a responsibility to be more transparent with their suppliers and consumers. Consumers are demanding honesty from suppliers now more than ever. Bext360 is implemented worldwide and therefore can trace and receive data about dozens of suppliers.
It's system greater increases business intelligence and provides a sustainability metric. These measure aspects of sustainability like environmental, social and economic and tracking the process of all three. More specifically, a sustainability metric can measure things such as; water and materials use, waste management and energy efficiency. With the data received using blockchain technology, Bext360 can measure and trace environmental damage caused by a particular process or service.