Supply Chain Risk Management
Benchmark ESG: Risk Management and Responsible Sourcing
By Donavan Hornsby, Corporate Development & Strategy Officer, Benchmark ESG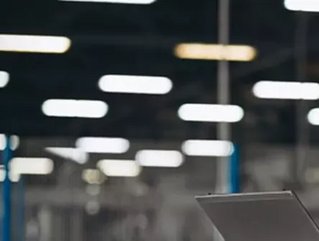 Mitigating Supplier Risk & Driving Responsible Sourcing Amidst Disruption
Global supply chains have been upturned in the wake of the Covid-19 pandemic, creating material and supply shortages, and unveiling dependencies on single manufacturers and suppliers.  According to the Business Continuity Institute's (BCI), Supply Chain Resilience Report 2021, "27.8% of organizations reported more than 20 supply chain disruptions during 2020, up from just 4.8% reporting the same number in 2019."  As organizations look to new suppliers to find available materials, they must also do their due diligence to ensure responsible sourcing measures are taken to avoid potential risks. 
Adaptable supply chain management and risk management practices have, as a result, become an ever-increasing priority to senior leaders who are more actively engaging to ensure business continuity, regulatory compliance, and supply chain sustainability.  Central to supplier sustainability and mitigation of supply chain risk is a digital solution that can centralize and streamline core business functions and processes like supplier risk and performance assessment & audits; corrective and preventative action management; supplier due diligence for compliance; and promotion of sustainable ("green") supplier and equivalent programs.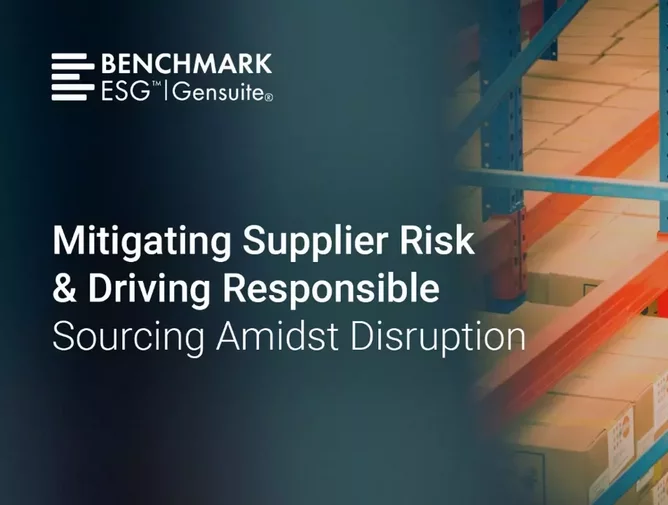 In addition to automated and facilitated workflows to enable cross-functional collaboration and streamlined supplier engagement, digital solutions offer business intelligence and insights into the potential for supply chain disruption and visibility to risks that might otherwise go unnoticed until it is too late.  Engaging suppliers through cloud-based, automated data collection platforms provides opportunities to perform due diligence for priority compliance issues and responsible sourcing priorities such as Conflict Minerals and Human Trafficking.  Industry-standard supplier survey templates with flexibility for organizations to tailor to their operations and approach, provide for a better supplier experience than is possible through spreadsheets.
Digital transformation of common supplier management, audit, and due diligence processes ultimately leads to better information that is more readily accessible for informed decision making by functional teams across the organization.  Sourcing and procurement teams have real-time visibility to supplier risks, opportunities for mitigation, and best practices that can be promoted to other suppliers.  Product and engineering teams have real-time visibility to product-related risk and insights into allowable materials for specific product use cases and geographies.  Marketing and sales teams are better informed of market and business development decisions and opportunities for the promotion of sustainable products, supply chains, and competitive advantages.
As Environmental, Social & Governance (ESG) builds momentum, issues around supply chain continuity, product transparency, and operational sustainability will continue to become a priority for organizations.  Digital transformation of supply chain management and supplier sustainability practices presents a tremendous opportunity to address core aspects of any organization's ESG strategy and commitments, regardless of the maturity of those programs. 
Benchmark ESG offers a suite of solutions, recognized for its comprehensive and robust capabilities for Responsible Sourcing and Supplier Risk Management.  Part of the larger Benchmark Stewardship™ platform, these solutions help organizations deliver on their commitments and maintain ESG program goals for responsible business practices.  Learn more about Benchmark ESG, and how to mitigate supplier risks with their Supplier Risk Management and Responsible Sourcing solutions, at benchmarkdigital.com.