Supply Chain Risk Management
Be proactive to achieve supply chain resilience - scoutbee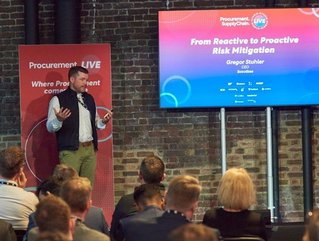 Gregor Stühler, CEO of scoutbee, explains why supply chain resilience does not arise from disaster response.
Scoutbee CEO Gregor Stühler discusses the difference between proactive and reactive risk mitigation strategies at Procurement & Supply Chain LIVE
In April 2022, Procurement Magazine, Supply Chain Digital and Bizclik Media Group returned to London's Tobacco Dock to host our second Procurement & Supply Chain LIVE.
Dubbed 'The Risk & Resilience Conference' the two-day hybrid event featured keynotes, roundtables, Q&As, and networking opportunities with inspirational and knowledgeable leaders in the procurement and supply chain space.
Gregor Stühler is CEO and Co-Founder of scoutbee, an organisation that connects companies with the best suppliers from around the world. Stuhler delivered a keynote entitled 'From Reactive to Proactive Risk Mitigation', in which he discussed why "resilience is not a disaster response".

He also talked about how most risk is downstream in the supply chain, and that risk mitigation here nearly always comes down to strategies built around "intelligence and discovery".

About Gregor Stühler & scoutbee

Stühler has eight years' B2B sales experience, in automotive electronic-drive technology. "I combine combine financial and commercial acumen with leadership and management qualities," he says. "I'm a results driven person, in love with online sales processes, brand development and B2B growth hacking."
He has an educational background in IT development, industrial engineering and business administration. "I have a strong entrepreneurial passion," he says, "and a desire to bring change to the B2B digital market.
scoutbee is a global platform for B2B sourcing and selling, and its aim is to support B2B decision makers by providing information that helps them make better decisions.

"We provide all the benefits of a 24/7 industry trade show," says Stühler. "Our platform offers the services businesses need to source easier, connect faster and maximise sales, all while growing their digital brand."

To watch this keynote - or any of our other speakers from Procurement & Supply Chain LIVE: The Risk and Resilience Conference - click here.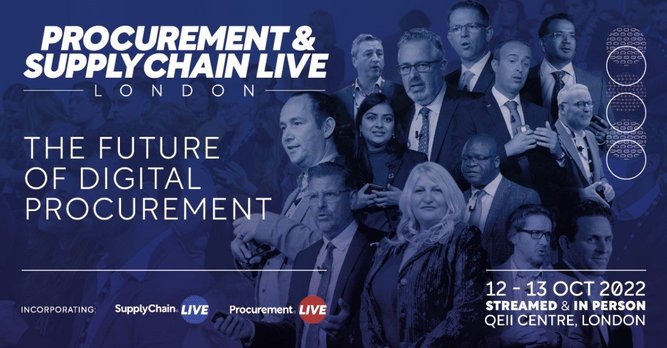 PROCUREMENT & SUPPLY CHAIN LIVE LONDON 2022

This October, Supply Chain Digital and Procurement Magazine return to London for an all-new event - PROCUREMENT & SUPPLY CHAIN LIVE LONDON 2022. Click here, to find out how you can attend.
Held at the QEII Centre from 12-13 October, BMG's all-new hybrid event incorporates two zones - SupplyChain LIVE and Procurement LIVE - to create a single EXPO style experience.
The event will give those attending the chance to showcase their values, products and services to partners and customers.
To find out more about PROCUREMENT & SUPPLY CHAIN LIVE LONDON 2022, click here.