Supply Chain Risk Management
Bain & Company: forging resilient supply chains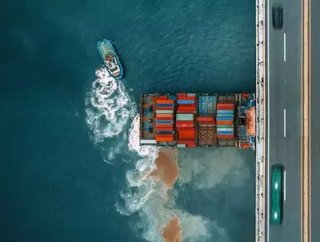 Supply Chain Digital takes a look at a Bain and Company's three steps to help companies "pioneer the shift to supply chain resilience...
With the disruption caused by COVID-19 prompting organisations to confront a new era of supply chain volatility, Karim Shariff, Partner at Bain & Company Middle East; Sri Rajan, Partner at Bain & Company San Francisco; and Joshua Hinkel and Partner at Bain & Company Dallas explain that the pandemic "threw fragile global supply chains into disarray, many companies were stunned by their own vulnerability. The risk of depending on a supply base that is concentrated in one geographic region has been increasing over the past 30 years, but the pandemic quickly demonstrated how much chaos and pain one unexpected event could inflict."
In preparation for an era of "increased Turbulence" leading organisations are rethinking their supply chain strategies to lower the risk of disruption.
In a recent study conducted by the company, the findings highlighted that executives ranked flexibility and resilience as top supply chain goals, with only 36%ranking cost reduction as a top three goal, down from 63%.
In order to improve supply chain resilience, 45% of respondents are planning to shift their productions closer to home in the coming years. 
Bain and Company's three steps to help companies pioneer the shift to supply chain resilience:
Boost flexibility
"Supply chain flexibility is becoming a more and more important concept for gaining competitive advantages," stated Shariff, Rajan, and Hinkel. "The first priority in making supply chains shock-proof is increasing flexibility for supplying finished goods and high-risk subcomponents."
The tree executives believe that in doing this organisations would be able to respond to short term changes in demand and supply situations as well as structural shifts immediately. 
Rethink end-to-end network strategy
"For each value chain, leadership teams need to properly balance risk and resilience at the lowest total landed cost. This includes decisions on single vs. multiple sourcing, where to manufacture at each stage of assembly, and proximity to customers," added Shariff, Rajan, and Hinkel, who also highlight the need to take into account multiple variables such as national incentives and declining manufacturing costs, in order to determine whether a product should be produced in-house or outsourced.
"Successful companies revisit their value chain choices regularly, especially in turbulent times."
Balancing cost and risk
Finally, Shariff, Rajan, and Hinkel, explain that as organisations start to understand where flexibility is needed, important trade-offs on cost will arise. "Investing in too much flexibility can render a company uncompetitive. As they look to reshape supply chains for the future, successful companies determine how much resilience they need, where it matters most, and what they can afford."
For more information on procurement, supply chain and logistics topics - please take a look at the latest edition of .