Australia joins international supply price-fixing fight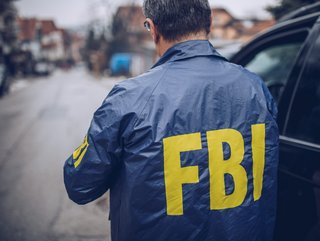 Supply chain profiteers who have been exploiting Covid-19 pandemic disruption are in crosshairs of global anti-competitive bodies, including FBI
Australia's competition watchdog is the latest to join other international enforcement bodies to clamp down on supply chain collusion in the wake of the Covid pandemic.
The Australian Competition and Consumer Commission (ACCC) is working with New Zealand's Commerce Commission, the US Department of Justice, the Canadian Competition Bureau and the UK Competition and Markets Authority to prevent anti-competitive conduct in the supply and distribution of goods, including technology products.
The countries are members of the so-called 'Five Eyes' intelligence sharing alliance, and hope to identify - and prevent - potential cartel conduct in global supply chains.
Increased demand for containerised cargo, coupled with heavy congestion across the global supply chain, have caused disruption and delays across all sectors, from agriculture and health care to technology.
Pandemic opportunity for supply profiteers
ACCC chair Rod Sims said: "Global freight supply chain is a complex network involving many jurisdictions and detecting anti-competitive conduct requires strong international partnerships.
"Covid has caused supply chain disruption, but the purpose of this working group is to detect attempts by businesses to use these conditions as a cover to work together and fix prices.
He added that the countries' agencies will share intelligence "to identify any behaviour that restricts or distorts competition", and that "companies are now on notice that the ACCC and our international counterparts will be ready to act".
Meanwhile, assistant FBI Criminal Investigative Division Director Luis Quesada said: "The lingering challenge of supply chain disruption has created an opportunity for criminals to fix prices and overcharge customers.
"The FBI and our law enforcement partners will continue to collaborate and investigate schemes that violate our antitrust laws and stifle our economic recovery."