Supply Chain Risk Management
Anaplan: The Power of Connection in Supply Chain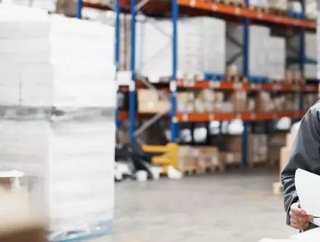 Founded in 2006, Anaplan is a cloud-based SaaS platform impacting the way business decisions are made daily...
Founded in 2006, Anaplan is a cloud-based SaaS platform impacting the way business decisions are made daily.
works with different sectors across multiple industries to help companies make value-based decisions, this includes the supply chain. Supply chain management leaders face a face-paced environment, but they need to be encouraged to make well-informed decisions to meet customer demand and needs. 
The supply chain is a rapidly shifting market that is now fully digitalised and adopting new technologies such as artificial intelligence and machine learning. In order to keep up with these new advancements, companies need to use dynamic, intelligent systems to stay informed and improve decision making skills. 
As supply chain partners can access and operate one cloud-based platform, companies can successfully plan and manage, build connections and allow partners to share business goals. When all essential partners are working from "unified data on a single platform", it allows for adjustments to be made while ensuring that the ecosystem continues to function.  
Anaplan works as a 'holistic approach' to supply chain management, providing real-time data, allowing companies to predict and drive demand, and enable S&OP (sales and operations planning) processes. Anaplan provides on demand insight with intelligent planning and attention to the market, allowing for decision makers to take appropriate course of action based on internal and external factors. 
Decision making within the supply chain regarding goods and services can lead to significant impacts on costs, capital availability and product flows. Successful decisions are based on the flow of information, funds and product that overall fall into one of three categories: strategy, planning or operation. 
Tarmac, a CHR Company , cuts building materials firm's forecasting time by 75% using Connected Planning across supply chain and finance. 
Tarmac is the UK's leading supplier in sustainable building materials, they manage 330 facilities and move millions of tons of construction materials to thousands of customer companies every year. Using Anaplan, they created a Connected Planning platform to streamline it's S&OP and financial planning. Hosted using Anaplan Partner Mentat Technology, the new solution delivers "dynamic stock management, greater visibility into material flows and inventory, and more accurate sourcing decisions" 
Tarmac has shortened its monthly financial process by 2 weeks and rid the use of hundreds of spreadsheets. Sales forecasting has benefited from it too, once a 16 day process now only takes 4 days. 
"Our partnership with Anaplan has transformed the way we plan and forecast," says Sam Fergus, Tarmac's Senior Manager: Logistics Excellence. "It allows us to support our customer network across the country to ensure that they continue to have the right product in the right place at the right time."