Supply Chain Risk Management
Amazon to open fulfilment centre in Texas continuing $400m state investment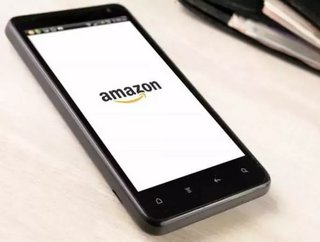 Follow @SamJermy and @SupplyChainD on Twitter. Read the latest issue of the Supply Chain Digital magazine, here. Amazon has announced plans to open a...
Follow @SamJermy and @SupplyChainD on Twitter. Read the latest issue of the Supply Chain Digital magazine, here.
Amazon has announced plans to open a fourth Texas fulfilment centre in Dallas, USA. Since launching its first fulfilment centre in Texas, Amazon has created over 3,500 full-time jobs, invested more than $400 million in the state, and continues to grow its operations to meet customer demand. Amazon's other Texas fulfilment centres are located in Coppell, Haslet, and Schertz.
Mike Roth, Amazon's Vice President of North America Operations, said: "We are proud to continue creating hundreds of new full-time jobs in Texas that offer wages 30 percent higher than traditional retail stores and include comprehensive benefits on day one, bonuses and stock awards.
"Our growth in Texas has been a team effort between the amazing workforce in the state and the incredible support we have received from local communities."
RELATED READ: How Jeff Bezos is aiming to revolutionise Amazon distribution network
Amazon employees at the 500,000 square-foot Dallas fulfilment centre will process smaller items, such as books, electronics and consumer goods.
Dallas County Commissioner John Wiley Price said: "It is great news that Amazon has decided to open another facility in the DFW region that will create hundreds of good full-time jobs. The announcement of this new facility demonstrates to me that Amazon plans to be a long-term partner, for the community and we are proud that they continue to invest in our economy."
In addition to competitive wages, Amazon offers hourly employees innovative programs like Career Choice, where the company will pre-pay up to 95 percent of tuition for courses related to in-demand fields, regardless of whether the skills are relevant to a career at Amazon. Since the program's launch, employees are pursuing degrees in game design and visual communications, nursing, IT programming and radiology, to name a few.
Dallas Mayor Mike Rawlings said, "We are thrilled that Amazon chose Dallas as the location for its new fulfilment centre. The company has been innovative in not only the level of technology it uses to get packages to our doorsteps, but also in its ability to create quality jobs for a diverse community throughout North Texas."
The project is being developed in a joint venture between Clarion Partners and Trammell Crow Company.
Amazon.com opened on the World Wide Web in July 1995. The company is guided by four principles: customer obsession rather than competitor focus, passion for invention, commitment to operational excellence, and long-term thinking. Customer reviews, 1-Click shopping, personalized recommendations, Prime, Fulfillment by Amazon, AWS, Kindle Direct Publishing, Kindle, Fire phone, Fire tablets, and Fire TV are some of the products and services pioneered by Amazon.
To learn more about working at an Amazon fulfilment centre, visit www.workatamazonfulfillment.com.