Supply Chain Risk Management
ACS&T Logistics turns to JDA for Warehouse Management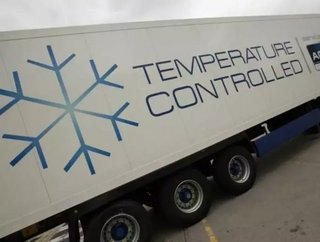 Follow @SupplyChainD, @ACSTLogistics and @JDASoftware on Twitter.JDA Software Group, today announced that ACS&T Logistics, a leading food logistics...
Follow @SupplyChainD, @ACSTLogistics and @JDASoftware on Twitter.
JDA Software Group, today announced that ACS&T Logistics, a leading food logistics company, has partnered with JDA on an implementation of JDA  Warehouse Management.
Founded in 1921, ACS&T Logistics provides third-party logistics (3PL) services to a wide range of food service and retail customers. The company is headquartered in Grimsby, North East Lincolnshire, United Kingdom, and operates four regional distribution centres where JDA Warehouse Management will be deployed to optimise daily operations.
By consolidating order fulfilment, stock control and deliveries, ACS&T Logistics is able to generate economies of scale and keep customers' overall logistics costs to a minimum. The company offers a variety of custom-tailored services, from blast freezing and food packing to intelligent replenishment and transport optimization.
According to Malcolm Johnstone, Managing Director of ACS&T Logistics, the company's new partnership with JDA is part of its long-term strategic initiative to combine customer value and uncompromising service levels with profitability.
He said: "Through continual investment, we have developed our capabilities to help our customers unlock value throughout their entire supply chain, from field to table. This investment in JDA solutions demonstrates our commitment to using the best available technologies to ensure we can offer the highest quality of service at an affordable level for our customers."
As its customers implement more frequent and more aggressive promotions to win consumer loyalty, ACS&T Logistics is increasingly challenged to deliver an optimum service to multiple locations quickly; all while maintaining food quality and freshness. Delivering this extreme level of speed and responsiveness, while meeting its own internal financial goals, means that ACS&T Logistics must strategically manage its resources and optimize employee practices across its four distribution centres.
Andrew Kirkwood, RVP-EMEA at JDA, said: "For nearly a century, ACS&T Logistics has built its reputation on delivering a range of customised services that meet its customers' diverse needs. The challenging, competitive environment in today's food retail and food logistics industries has made it more difficult than ever to balance high service and fast delivery with cost control, particularly when you add in the complexity of climate-controlled storage and transport.
"By managing and standardising ACS&T Logistics' warehouse operations across the UK, JDA Warehouse Management will improve accuracy, increase resource efficiency, optimise daily practices and enable delivery speed, all of which support the dual goals of high customer service and high profitability." 
The software launch, planned for later in 2015, will be supported by JDA Implementation Services, JDA Education Services and JDA Support Services.
JDA is the leading provider of end-to-end, integrated retail and supply chain planning and execution solutions for more than 4,000 customers worldwide.
For more information, please visit www.jda.com