Supply Chain Risk Management
Accenture: holistic actions to strengthen supply chains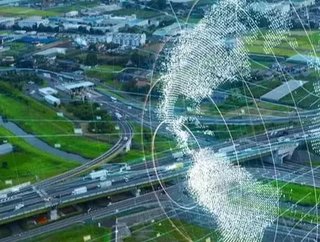 COVID-19 exposed weaknesses and set supply chains down a path of rapid change - which could be a good thing in the long-term, the consultancy firm says...
The COVID-19 pandemic has stretched businesses to their limits, and nowhere has this been more prominent than in supply chain. 
A vital function for society during this pressing time, supply chains have kept supermarkets stocked, medical professionals provisioned with PPE, and now form the backbone of the global vaccination effort. 
But how can supply chain professionals shore up their processes and protect against the inherent instability associated with a global function set upon at all times by lockdowns, border closures, and shifting safety protocols at customs. 
Long-term thinking 
Accenture, which found that 94% of Fortune 1000 companies are experiencing disruption along their supply chain as a direct result of the virus, has shared a number of key action points supply chain managers should be focusing on to mitigate risk today, and prepare for a post-pandemic tide change.
"The COVID-19 pandemic is not just a short-term crisis," the consultancy firm says. "It has long-lasting implications for how people work and how supply chains function. There is a pressing need for businesses to build long-term resilience in their value chains for managing future challenges." 
In the short-term it recommends using the tools supply chain managers have at hand to consistently monitor, assess and react to product flows, leveraging data and analytics platforms to identify and address points of failure as they arise. 
Credit: Accenture
Five priorities that demand immediate action will lead to more stable processes, which rely on in-built flexibility to over come new hurdles, rather than firefighting and reactionary tactics. Accentue identifies these as: 
1. Put people first: Keep the planning workforce healthy and productive by supporting new ways of working.
2. Leverage data to improve visibility: maximise visibility into demand, inventory, capacity, supply and finances across the ecosystem.
3. Define segmentation to prioritise demand: carefully analyse demand and define priority micro-segments.
4. Build a sales and ops SWAT team: mobilise dedicated planning and execution teams that are able to undertake multiple interventions and orchestrate responses effectively.
5. Evaluate supply chain scenarios: run simulations to predict when and where excesses and shortages are likely to occur as well as running end-to-end scenarios to get actionable insights that will optimise operational metrics.
Repositioning for growth
More than half (55%) of companies have downgraded their growth forecasts, or plan to do so, according to Accenture, but swift action and investment during the height of the pandemic will place businesses on stable footing to forge ahead once vaccinations begin to turn the tide against infections: "Companies have an opportunity to use this challenging period to discover where investments are needed, evolve the supply chain planning function, and reposition the organisation for growth once economies rebound." 
Organisations should look to accelerating digital transformation plans and adjusting the operational model that is asset light, driven by data. Procurement leaders, who have been critical to cost-cutting and problem solving as traditional avenues for procurement collapsed, will continue to play a central role post-pandemic. Planning for a downturn or the very real risk that COVID-19 infections will rebound - or, indeed, a new global crisis hits - must be front of mind. 
Working in harmony with partners and acting as "a force for good" will be key: procurement leaders can use this period of flux and rapid change to "reshape the organisation to combine greater resilience and responsibility and help both the business and society come through stronger".