From A-Z, how a soccer ball reaches a consumer's doorstep, by Kewill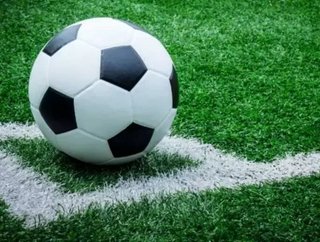 Written by Evan Puzey (pictured, right),CMO of Kewill Consumers rarely think about how a product- such as a soccer ball- makes its way from parts in a...
Written by Evan Puzey (pictured, right), CMO of Kewill
Consumers rarely think about how a product- such as a soccer ball- makes its way from parts in a factory all the way to their doorstep. They think about how quickly they can get hold of their preferred brand and model, but never consider all of the complicated steps that make up the transportation and logistics process that gets stock to the store or warehouse. This article provides insight into the many steps that a product as ubiquitous as a soccer ball must go through on its journey from the factory to the consumer's home.
Approximately 40 million soccer balls are sold each year around the world, and sales are expected to increase significantly during the two month period leading up to the World Cup, which is being held in Brazil this June. The World Cup is regarded as one of the most watched tournaments on the planet and draws the attention of billions of viewers around the world, who don't often think about how soccer balls make it to the World Cup field or to their home.
The soccer ball goes through three key phases on its trip to the consumer.
Manufacturing stage:
Most often today, soccer balls are typically manufactured in a Far East location with good logistics links and proven manufacturing expertise, yet (relatively) low labor costs - such as Shenzhen, China, which is located about 25 miles outside of Hong Kong. There, manufacturing is typically undertaken by a sourcing partner rather than by the recognizable brand owner itself.
The logistics process is further complicated by the fact that the components required to manufacture the ball will need to be shipped from various locations via road, rail and air. When all of the components are added together, the total distance travelled could be up to 10,000 miles, before the product is even assembled. These components are subject to customs compliance and governmental checks, even within China, where even different provinces have their own regulations and procedures.
Multimodal transportation stage:
Producing the goods is only the first step. Once the soccer balls clear the production line and the quality testing process is complete, the distributor's logistics partner then tackles the long journey to the point of sale. Goods are loaded at the factory in Shenzhen onto trucks where they will be shipped and stored at the logistics service provider's (LSP) warehouse located close to the Hong Kong Container Port or Airport. The containers are carefully stuffed to protect the product against damage (in line with the distributor's strict requirements), with the correct quantities for each destination. Once the shipment clears customs, the appropriate documentation must be completed and submitted. Then, the consignment of balls will be sent to port services where it will be loaded for onward transport by land, air or sea. It will need to clear customs again once they reach their destination. Advance notification and filing of declarations to U.S., European and a growing list of other countries customs authorities is required under the U.S. Importer Security Filing (ISF) and the EU Import Control System (ICS) and others.
Delivery & distribution stage:
Once the goods have arrived in the destination country, they need to be distributed to the right location for fulfilment (in a large country like the U.S. this could be a long distance). The 'final mile' is frequently the most complex part of the entire transportation process.
The containers are first de-stuffed and sorted from the carrier that they arrived in. The trucks are then loaded with goods, which are transferred to a warehouse (either owned by a distributor or by an LSP carrying out value-added services on their behalf) for storage and finishing (i.e. packaging, labelling). The packaged soccer balls are then distributed to regional distribution centers, where they will be shipped to stores and online fulfilment centers. The balls are finally inflated and put on shelves or packaged for online fulfillment for delivery to the consumer's doorstep.
The process outlined above is complex and typically involves the coordination of multiple global, regional and local transportation partners and will certainly require an in-depth knowledge of international logistics, security and customs procedures. Delays can occur due to bad weather, customs checks or even civil unrest disrupting carrier schedules. These delays can have significant impacts, by creating a domino effect that can delay each subsequent stage of the process, leading to increased costs. Ensuring goods arrive on schedule, and that all of the local partners are kept informed at each stage, is a major undertaking.
As global trade continues to grow, it's becoming increasingly difficult to adhere to the ever increasing and changing rules and regulations, especially when goods are crossing international borders.  However, a multimodal transportation management solution that integrates supply chain processes such as multimodal transport, warehousing and compliance can help companies ensure that they are able to more efficiently transport goods, like soccer balls, from one destination to another. A single platform can provide global levels of visibility and control allowing you to manage processes and take action that is critical to the success of business operations.