Workday strategic sourcing: achieve better business outcomes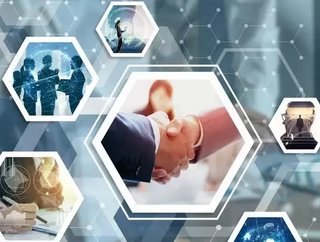 Supply Chain Digital takes a look at what makes Workday's strategic sourcing solution stand out from the crowd...
"The strategic and simple way to manage spend"
- founded in 2005 - provides its customers with an array of cloud spend management solutions to streamline operations and control indirect spend.
Its complete set of solutions can be broken down into four core areas of spend management: strategic sourcing; procure to pay; inventory; and expenses.
Strategic sourcing
With sourcing and procurement being vital to the operations of a modern enterprise - now more than ever - Workday strives to help its customers remove their reliance on manual processes and legacy systems. 
"To compete in today's world, sourcing professionals need a platform that streamlines supplier workflows, breaks down departmental silos, and makes it easy for business users to engage and align with sourcing across the enterprise," comments .
This is where the Scout RFP platform comes in. 
Scout RFP is a Workday company. Its platform provides an intuitive strategic sourcing application for sourcing project intake; pipeline management; RFx and reverse auctions; contract repository; supplier onboarding and performance management; dynamic negotiations; and reporting and savings tracking.
With 97% of Scout RFP customers realising a 10x ROI within the first year of use, Workday outlines the key benefits of its Scout RFP platform:
The ability to streamline the source-to-contract process 
Simplified sourcing requests across the enterprise 
The capability to maximise the impact of every supplier relationship 
Collaboration in real-time with stakeholders and suppliers 
Achieve better outcomes with actionable analysis
In addition to ROI, Workday reports that 90% of Scout RFP customers realise a positive cash impact, and 87% of Scout RFP customers launch their first event within a week of signing up.
"Not only is Scout intuitive enough for anyone at VMWare to accomplish things independently, its flexibility gives my team the power to drive real change," commented Kellee Garcia, Center of Excellence Manager, Global Strategic Sourcing at VMWare.
To find out more about 's spend management solutions, , or to find out more about its strategic sourcing services, . 
For more information on procurement, supply chain and logistics topics - please take a look at the latest edition of .