Without forward planning, food supply chains may go hungry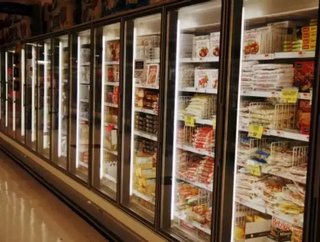 Written by Karsten Horn, director of international sales for the inventory and supply chain division at INFORM The extreme volatility of the global foo...
Written by Karsten Horn, director of international sales for the inventory and supply chain division at INFORM
The extreme volatility of the global food market presents a vulnerability to organisations that must be addressed. It is expected that70 percent more food will be needed to feed the world within the next 40 years[1], as the world population continues to increase, purchasing behaviour evolves, and consumers demand a wider range of food products. As a result, the rise in consumption will place even more importance on able supply chains that can meet worldwide food demand.
At the present time, however, many organisations are not equipped to ensure efficient supply amid the challenges that lie ahead within the food market.
For example, the sheer pressure on the supply chain to meet the demands of a rising world population means that some businesses struggle tofulfil their customers' requirements. In these cases a customer is likely to turn to the nearest competitor who can sell them the item immediately. The threat of not being able to meet food demand is therefore a growing concern within the supply chain industry.
Food for thought on the supply chain
Businesses must assess their approach to the way inventory is held within the supply chain. At present, the current economic environment and decline of major industries is forcing many firms to drastically cut stock levels.
Some businesses have taken the lean philosophy too far, having stripped away risk management procedures which protect the supply chain from unforeseen events that could disrupt global supply chain operations. Companies that take stock cutting measures to extreme levels are leaving themselves at risk of not being able to fulfil normal orders when risk factors such as natural disasters and fluctuating commodity prices occur.
Furthermore, growing world population will present availability challenges in the future. Businesses must take a far more comprehensive view of the supply chain in order to better plan for a rapidly increasing market. The only way to achieve this is to adopt intelligent process management systems. Businesses can use this intelligence to take immediate action to ensure optimal stock levels are reached and availability is maximised.By using these intelligent tools to effectively optimise inventory, organisations can ensure they maintain availability
Alongside this, organisations must develop closer relationships with suppliers. This will prove essential to meeting future demand, which will require swift, radical and coordinated action by multiple partners. To develop close ties, tools such as decision support systems should be utilised. These systems are rapidly forming an integral part of strategic and tactical planning, and are a valuable tool to build relationships with suppliers.
Technology is the main course
As organisations re-assess their strategies to plan for capable supply chains, businesses will begin to carefully deliberate their technology investment priorities, and consider technologies which can help to identify information which indicate future shifts in demand.
This is critical, as food shelf-life is limited and a number of factors, including distribution and storage, can increase the likelihood of spoilage. As the population increases, more food stock will also need to be bought and stored, increasing warehouse costs and the potential for waste.
Intelligent tools can help businesses plan efficient supply chains which can meet global demand quickly, while ensuring peak stock levels remain available so food is not needlessly wasted. These technologies also allow a greater overview of demand profiles, consumer buying patterns, and other demand signals. This is essential as it allows businesses to identify trend curves in popular food goods, and manage their supply chain accordingly.
It can also enable organisations to plan for seasonality; an ice cream producer may consider increasing inventory in summer to meet high demand, but could be taking a risk when recent summers have proved some of the wettest on record. Intelligent systems enable a greater long-term perspective, so businesses can forecast more accurately, optimise inventory, and reduce costs as a result.
Digesting a new supply model
I believe supply chain management will become an ever pressing focus for businesses which do not wish to remain vulnerable to the volatile nature of the market. Proactive organisations will adopt technology that enables them to analyse demand and quickly and effectively manage operations if patterns change.
Organisations with a holistic view over the supply chain will be better placed to take advantage of new consumers and market openings that will emerge, which in turn, may create fresh business opportunities. To survive in tomorrow's world, companies will be forced to develop a long-term vision so as not to be left exposed in the volatile food market.