Will Public Procurement Budgets Increase in 2021?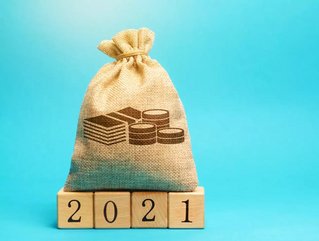 Often overlooked, government procurement professionals will play a critical role in helping communities, and local businesses recover from the pandemic
Procurement is more than just a private enterprise. COVID-19 reminded us that sourcing materials is an essential part of the government's role. Throughout 2022, tiny departments sourced massive amounts of personal protective equipment (PPE), medical supplies, and emergency vaccines and testing kits. Even non-procurement professionals were pulled into the fray, as frantic timelines demanded nothing less. 
According to Celeste Frye, co-founder and CEO of Public Works Partners, the crisis brought procurement to the attention of skilled employees who had never considered it. As non-procurement personnel stepped up to help their coworkers, many found that they'd stumbled upon a critical and rewarding job. "Existing public employees have seen the essential nature of the work", Frye said. "[They've] gained some critical skills and possibly [grown] interested in pursuing procurement as a longer-term career". 
Small, Local Suppliers Take Charge
Frye, whose firm helps organisations engage stakeholders and develop long-term procurement strategies, thinks it well worth the effort to open one's mind to new opportunities. Cooperative contracts, for instance, can help public departments and municipalities save money, time, and effort. By joining together with other towns or cities in the region, public procurement teams aggregate their purchasing power and can drive better deals. 
These cooperative contracts have the added benefit of advancing equity. Smaller suppliers that struggle to compete with established firms for government contracts can act as subcontractors, helping big suppliers fulfil bits of the project. Once they get their foot in the door, small, local, and disadvantaged suppliers can then leverage that government relationship to take on additional projects. 
Especially as governments start to pay attention to procurement resilience, public procurement departments must expand their requests for proposals (RFPs) to take into account innovative solutions and diverse suppliers. According to Frye, Public Works Partners—a certified female-owned firm—has benefitted from local and state requirements that specify diversity. 
Post-Pandemic Funding Swells Procurement Budgets 
And the pandemic won't be the end of it. City governments need to build sustainable energy infrastructure such as solar panels, charging stations, and recycling plants, ensure that masks and medicines are never in short supply, and source new technologies to keep up with cloud and cybersecurity concerns. 
Public procurement budgets will likely increase to match demand. As Peter Ware, Partner and Head of Government at Browne Jacobson, explained, "in a non-pandemic world, the [U.K.] government spends on average around £290 billion on outsourced services, goods, and works...anywhere between 10% and 14% of Gross Domestic Product (GDP). Post-pandemic, city procurement will only increase as national governments provide local divisions with emergency funding.
And in truth, government employees might jump at the opportunity. Frye noted that public procurement could give immediate feedback on new programmes: "[Procurement] is where new laws and policies 'hit the road' and are implemented", she said. "Professionals in these fields get the satisfaction of creating real change and seeing quantifiable outcomes of their work".