Why customers should be at the heart of software development
By Pete Kinder, CTO at Wax Digital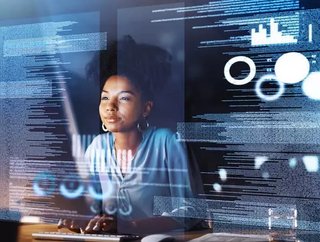 Pete Kinder, CTO at Wax Digital explains why customers need to be at the heart of eProcurement development. There are typically two ways to approach de...
Pete Kinder, CTO at Wax Digital explains why customers need to be at the heart of eProcurement development.
There are typically two ways to approach designing software for business users. Software designers can either build what they think the market wants, or create a platform designed to work specifically for the people who are expected to use it.
I'm a firm believer in the latter and placing customers at the heart of software development. As more and more businesses look to automate manual data management tasks in procurement, the key to successfully digitally transforming these slow, laborious processes such as invoicing or sourcing new suppliers, is to introduce software that is easily accessible and user-friendly. 
The main barrier to the adoption of any new software which encourages a new way of doing things, is typically because users are reluctant to embrace change, find the new system too difficult to navigate or they haven't received effective training on how to use it. Ease of use should never be underestimated.
Businesses adopt eProcurement software to digitise a wide variety of processes. Some will be focused on automating the whole Procure-to-Pay process, streamlining and optimising supplier sourcing or improving the way contracts are managed; while others may choose to use it for all those activities and more. No matter what the plans for the software are, it's often not until the planning stage that the need for functionality tweaks or customisation becomes apparent. But just how open to new innovations or enhancements is the software provider? Is the answer to any additional requests likely to be a resounding no, or are they open and willing to embrace any constructive feedback? And, does their consultative advice come at a substantial extra cost?
If the business is looking to work with a software provider to digitally transform procurement, it's essential that the platform is designed to fit the exact needs of the organisation and most importantly, is created with the end-user in mind. Here are some key points to consider before choosing a supplier and eProcurement platform:
SEE ALSO:
1. Get Involved
Is the software provider open to new ideas for future enhancements to the system? If it is, what then happens to this information? Does it offer customer user forums or online feedback channels? Will you get to work collaboratively with a dedicated account manager? Product roadmaps should be directly influenced by customer ideas and innovations. So, if having a say in the development of the platform the team works with every day is important, find out if this is possible. 
2. Usability
Rolling out new software to enable a change of process is pointless if users are reluctant to embrace it. It can be frustrating to try and introduce new systems to employees who are so used to performing tasks in a certain way, that new software is seen as an unwelcome obstacle and something to avoid. Moving from manual to digital processes is a huge culture change for any business. This is why ease of use is so vital for the end user experience and ultimately the success of the software deployment.
Before a software purchasing decision is made, it's important to take time to really understand the ways in which the new system can benefit the business and its employees. Find out if the development team can recommend ways to make the software as accessible as possible for reluctant users. Also, ask about their approach to user training and think about what's likely to work best for the whole team.
3. Do your homework
Don't just accept the software providers' claims that customer feedback matters to them. Ask to speak directly with their customers to verify just how involved they are in the development of the system and how it has been configured for their use. Also, don't forget to check out how the provider is rated by the analysts. 
4. Stakeholder engagement 
Is the software provider open to key stakeholder engagement from the outset? Apart from the procurement team, consider who else in the business needs to be involved. Think about the types of information the new system can provide such as visibility on spend or cost savings data. Also consider how the management team can potentially use the data for greater business insights.
Involving key people from around the business at each crucial planning stage helps to ensure their requirements will be met. It will also help them appreciate and support the benefits of the new system and could help encourage end-user buy-in.
An investment in eProcurement software is a big decision and aside from automating manual processes, it can also help control business-wide spend, ensure purchasing compliance and offer complete visibility into how the business is spending its money. However, these benefits can only be reaped if the system is designed to meet the needs of the end-users and they are committed to using it. Choose your provider wisely. 
Biography
Pete Kinder is CTO at Wax Digital, an eProcurement provider, delivering integrated Source-to-Pay solutions to savings-focused organisations globally. Pete is at the forefront of development of Wax Digital web3.
For more information on all topics for Procurement, Supply Chain & Logistics - please take a look at the latest edition of Supply Chain Digital magazine.