Whistl bags Jiffy contract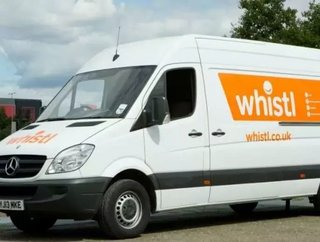 Follow @SamJermy and @SupplyChainD on Twitter.Whistl, the second largest private postal service in the country, has won a competitive tender from Jiffy...
Follow @SamJermy and @SupplyChainD on Twitter.
Whistl, the second largest private postal service in the country, has won a competitive tender from Jiffy Packaging Company for a three year contract to be its 'Contract Logistics Provider' from 1 March 2015.
The contract will see Whistl's Logistics division manage the onsite transport activities at Jiffy's manufacturing site in Winsford, Cheshire. Whistl will also deliver products to Jiffy's UK customer base, which includes Antalis Packaging, B&Q, Tesco and Spicers.
Jiffy offers packaging and product solutions for a wide variety of consumer and industrial market segments. Their products and systems can be found in virtually every industry and are supported by a comprehensive sales, customer service, technical service and distribution network.
At the UK Head Office in Winsford, Jiffy Packaging manufactures bubble film, bubble lined mailers, Padded Bags, sheet foam, technical foams, and offers a range of converted bubble and foam products.
Max Weller, Managing Director of Jiffy, said: "Whistl is able to offer a distribution service that is ideal for our domestic needs. We want to ensure that our supply chain is lean and efficient; Whistl has a fantastic pedigree of providing exactly that. Ultimately, this is about raising quality and reducing operational expenses so this contract is a great step forward and one that we at Jiffy are very excited about."
The Jiffy company started business as manufacturers of wood wool in Birmingham in 1896 before expanding to Manchester in 1926. Jiffy Packaging Company Ltd was then established in 1964 to manufacture the Jiffy Padded Bag from a base in Cheshire.
During the subsequent years the product range was added to substantially, starting with Jiffy Rugated Products, a range of embossed laminated paper protective packaging materials, in 1968. In 2005, JPC was purchased by Pregis Corporation who sold their European operations, including Jiffy Packaging to Airpack in May 2014.
Nick Wells, CEO Whistl, said: "This is a great win for our logistics team headed by Dean Hulse and we are delighted to be working with such a well-known brand as Jiffy. Our growing expertise in the logistics sector will see Whistl broaden our service offering in this sector in the months to come."
Whistl, formally known as TNT Post, is the second largest UK postal company and provides Mail, Doordrop, Logistics and Packet and Parcel services.  Headquartered in Marlow, it provides UK wide delivery services and has its own delivery force of 3000 Posties in London, Manchester and Liverpool.  It has the intention to create a nationwide delivery network to letterboxes across the UK with 20,000 new employees over 5 years.
For more information on these services please visit: www.whistl.co.uk and www.jiffy.co.uk.