What you need to know about Vroozi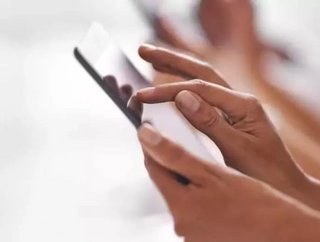 Vroozi is working withAmazon Businessto offer customers expanded supplier diversity and simplified procurement processes. So, what do we know about Vro...
Vroozi is working with Amazon Business to offer customers expanded supplier diversity and simplified procurement processes.
So, what do we know about Vroozi?
It is a mobile-enabled procurement platform, founded by Shaz Khan and Richard Chala, based in Southern California. Vroozi has a global network of customers, from Fortune 1000 companies to privately held enterprises across many industries.
Vroozi features include complete mobile-enabled procure-to-pay functionality, catalogue content and supplier management, master data management, workflow approval and integration with other financial systems.
Shaz Khan, Vroozi Chief Strategy Officer and Co-Founder, said: "We believe in creating a 100 percent digital procurement platform that is simple to configure, highly usable, and most importantly, does not require training. There are an array of enterprise-grade features within the Vroozi procurement platform focused on driving immediate business benefits across any sized business including integrated supplier catalog content, spend analytic dashboards, and a business rules framework which can be configured by companies without any programming or development expertise."
Vroozi is offering a free 30-day trial, so that users are able to experience an end-to-end cycle from requisitioning products and services to creating delivery confirmations for purchase orders.
The deal with Amazon Business means it offers businesses of any size and industry the ability to shop within Amazon Business, tracking all orders and analytics within the Vroozi platform. It also integrates with third-party systems such as SAP, Oracle or NetSuite, allowing companies to leverage their existing procurement system investment and add immediate business value within weeks.
By integrating Amazon Business with the Vroozi Procurement Platform, companies do not need to develop complex interfaces to connect and send orders with Amazon Business. Users sign up with Vroozi, connect to Amazon Business, and return products directly to the Vroozi purchasing platform for ordering and approval.
Steve Olds, Vroozi CEO, said: "We cannot wait to see what our customers achieve with Vroozi and Amazon Business. The capability for our customers to choose from Amazon's millions of products for their business needs and integrate these purchases with the Vroozi purchasing platform brings immediate value to any sized company."
Supply Chain Digital's September issue is now live. 
Follow @SupplyChainD on Twitter.