What B2B procurement can learn from the launch of Amazon Dash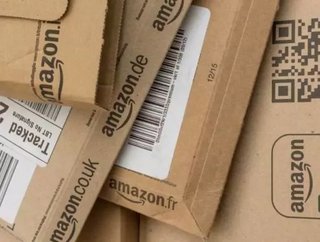 The recent launch of Amazon Dash demonstrates an ever-increasing demand for speed, simplicity and ease amongst consumers – and with businesses als...
The recent launch of Amazon Dash demonstrates an ever-increasing demand for speed, simplicity and ease amongst consumers – and with businesses also run by consumers, this level of service will soon be expected in the B2B world too. While some may believe that procurement will never become separated from saving money - which isn't the main driver for Dash - this new Lean Consumption model illustrates how sometimes speed and urgency can outweigh cost.
Lean Consumption - My fridge now runs my life
The 'Internet of Things' has long promised fridges that order your milk as soon as it runs out, but Dash is the first real move into the mass market for connected solutions which are usually just for early adopters of tech.
Lean Consumption models run on the premise of making things simple and low maintenance for the consumer -   placing a Dash button next to your dishwasher that you press when you are running low on tablets is very much an example of this.  An earlier example was when car insurance renewals moved away from brokers and became self-service through websites.  The next evolution of this was price comparison sites where transparency was introduced into the transaction to consumers' benefit yet the reality is these comparison sites are purely another channel for insurance products and the real winners were those who gained consumer data and developed a new brand, often owned by an insurer.
Whilst the benefits to the average lazy consumer (and who isn`t…) are significant, what are the potential consequences? The ability to switch products is still there, no-one makes you push the button, but they are making it harder not to, forgoing the convenience and incurring search costs to go to another product.  Price increases by Amazon are likely to be subtle, yet frequent once Dash matures. The consumer may have to become a price taker, or give up on the convenience that it offers them. A value proposition trade-off in action!
Will Amazon take over the B2B world by exploiting lazy buying?
I expect Amazon to move Dash into the B2B world as it has done with other B2B products such as Amazon Web Services (AWS) and more relevantly, Amazon Business in recent years. Initial B2B categories could include stationery and other office supplies, where the benefits of lean consumption would be appreciated most.  Some integrated B2B catalogues enable simplistic desk ordering but the reality is often the change of supplier, process or generally poor communication when implementing change means that maverick spend increases when people do not feel the benefits themselves.
Dash takes all this away and provides a direct link to the approved supply chain. The challenge is ensuring over-ordering does not become epidemic.  Maintenance Repair Operations (MRO) is another area this could be considered, if Collaborative Planning, Forecasting and Replenishment (CPFR) systems are not already implemented.
I want choice, I don't want to be told what to do!
We don't typically have defined rules in our personal lives restricting our choices so maverick spend does not exist from a consumers' point of view, but that doesn't mean we don't artificially impose rules upon ourselves, for example by brand preference or voucher use.  From a retailer or brand viewpoint, anything not being spent with them, by their target market, is a form of uncontrolled spend.  Maverick Spend often happens when B2B end-users knowingly avoid preferred supplier lists, find order processes too time-consuming and find easier channels, or just prefer another product. With Dash expected to initially have one product per household category this would provide a channel to reduce spend fragmentation.  In theory the model could be linked to any catalogue listing and in time this could provide an easy route for B2B procurement demand management.
But who benefits the most - the lazy consumer, Amazon or supply chain?
I'm giving up choice but I don't have to leave my house, or even open my laptop.   Most Dash buttons have just one product per category and many are in areas where there are few brands, a simplicity that could easily appeal to time-pressed employees when ordering new supplies.  
The biggest benefit is to Amazon.  Dash will allow it to effectively control what Amazon will see as the maverick spend of Prime members who are aware of the service, yet choosing to use other providers. They are playing on the lethargy of customers to significantly make the process easier, allowing it to increase leverage with suppliers and build data that will give it even more insight on usage and demand patterns to increase market share and profitability. Just what good procurement practice in B2B should be doing.
By Jeremy Smith, Director of 4C Associates, a leading procurement consultancy
Supply Chain Digital's September issue is now live. 
Follow @SupplyChainD on Twitter.
Supply Chain Digital is also on Facebook.