Wax Digital: eight steps to optimise supplier selection
By Daniel Ball, Wax Digital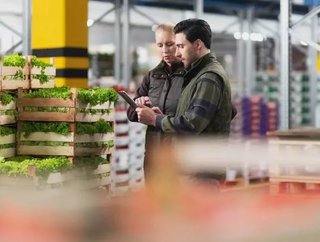 Daniel Ball, business development director at Wax Digital,discusses eight ways in which organisations can optimise their supplier selections. Buyers ha...
Daniel Ball, business development director at Wax Digital, discusses eight ways in which organisations can optimise their supplier selections.
Buyers have a lot to think about when trying to source and onboard the best suppliers for upcoming projects. Finding suppliers that fulfil a set of criteria can be a slow and labour-intensive process. However, the supplier vetting process can be made simpler by using a pre-qualification questionnaire (PQQ). This is a set of questions suppliers must complete before they work with your business, and it's a great way of quickly sourcing a list of appropriate suppliers before the tendering process begins. 
It's not just a box ticking exercise; a PQQ is a crucial stage of the supplier onboarding process and can reduce your supplier onboarding time and reduce risk.
The PQQ checklist: What does it need to include?
Whether you're a large business which regularly on-boards suppliers, or one that has strict regulations surrounding third party vendors, there are eight key areas that should be covered to make sure the PQQ is as effective as possible: 
1. Contact information
This should include all the important details that you will need to know about the vendor and will be handy if you need to contact them for other information. Not only will this give you confidence that the company is a legitimate business but will also provide you with the names of key contacts if any issues occur.
Key contact names, email address, company address and contact numbers

Website address and other online platforms 

Registration numbers and legal status

Ownership information, partners and names of directors
2. Financial information 
A supplier's financial information will show whether they have the appropriate resources and stability to meet contract requirements. It's important to request enough information to make a clear financial assessment. Ask for:
Previous three-year turnover figures

Credit rating and cash flow forecast

Bank references
3. Insurance details
Does the vendor have the relevant insurance policies in place to cover potential problems such as injuries, losses and damages? If the vendor does not have this in place, you run the risk of being liable for any damages caused or issues within the supply chain. Types of insurance you need to look out for are:
Employer's liability insurance

Public liability insurance

Product liability insurance
SEE ALSO:
4. Quality assurance policies
It's imperative to your business that goods and services comply with industry and regulatory standards Assessing if your supplier follows a quality assurance process will be the best indicator to ensure they deliver to a consistent standard. Including this question within your PQQ will help inform decision making when it comes to the tender process.
5. Health and safety standards
Check to make sure a vendor has a health and safety policy in place which complies with the Health and Safety Act (HSWA). Similar to insurance, this means your business will avoid liability against accidents in the supply chain. 
6. Equal opportunity and sustainability goals
Onboarding suppliers who share the same values as your business will not only help you achieve your goals but will also make for a trusted and solid relationship. If your organisation is passionate about developing a diverse workforce and is driving a more sustainable future, it's important to include questions in your PQQ that reflect this. Depending on your own values, the questions could refer to:
• CO2 reduction targets
• Plastic reduction measures
• Paper consumption
• Ride to work scheme
7. Professional and business position
When designing your PQQ, you may want to ask the organisation if there have been any previous offences or convictions that have been committed by key stakeholders such as directors, partners and proprietors. If the answer is yes, you can decide whether to proceed or not.
8. Declaration
This final step is to ensure that the information provided by the vendor is both accurate and correct, offering your business reassurance from a legal perspective.
A PQQ can be sent to potential suppliers either by email or via an automated sourcing portal. It is recommended that before it is sent, the questionnaire is structured in a way that will easily identify the key pieces of information that is important to you – this will save your team time when reviewing each response.
For more information on procurement, supply chain and logistics topics - please take a look at the latest edition of Supply Chain Digital magazine.