Walmart Promises to Work with African Suppliers after Challenge from Government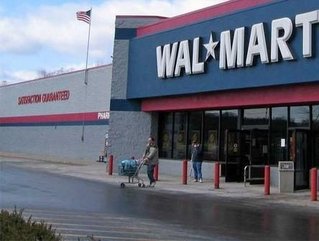 By: Sharise Cruz
Walmart is insisting that it will commit to working with South African suppliers despite concerns that the retailer's proposed $2.3 billion purchase of a 51 percent stake of Massmart will flood South Africa's supply chain with cheap imports.
"We share the need to be sensitive to the local supply chain and we are committed to working closely with local suppliers," Walmart said in a statement released Friday.
Three South African government departments led by the Economic Development Department (EDD) and including the Department of Trade and Industry and Department of Agriculture and the Forestry and Fisheries, previously submitted criticisms of the merger to the Competition Tribunal, stating that "a merger of the size of the proposed Walmart/Massmart transaction, and with the size and leverage of the parties which are involved, could, if not properly regulated, go some way towards undermining the New Growth Path."
The submission sought to require Walmart and Massmart to at least maintain, if not increase the percentage of pre-merger local procurement.
CHECK OUT THE TOP STORIES FROM THE WDM CONTENT NETWORK
• How Freight Rail is Getting The US Economy Back on Track
• The Best Trucking Movies of All Time
• India Outsourced: Trends from the Outsourcing Hotspot
• The Top 10 Logistics Companies in the World
As always, CLICK HERE to see the latest issue of Supply Chain Digital as it appears in our e-reader.
The Minister of Economic Development and the Minister of Trade and Industry had previously determined that the merging parties were willing to cooperate with the government, but the EDD now feels that intervention is in order after what it stated was "the refusal of the merging parties to make any tangible or enforceable commitments, particularly with regard to procurement and small (especially broad-based BEE) businesses."
A hearing with the tribunal to examine Walmart's proposed control of Massmart will be held next month. The tribunal will hear evidence from all parties from May 9 to 13 and closing arguments will be presented May 16.