Vizibl: The Future of Supplier Relationship Management (SRM)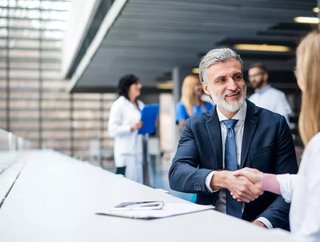 How Vizibl is pioneering the future of SRM with more open and collaborative relationships between procurement organisations and their suppliers
Even the best procurement team on the planet can only derive so much value from their suppliers by tinkering with spreadsheets or negotiating another half-percent-per-unit from a regular bulk-buy. 
The value of relationships count in today's fast-paced and disrupted business environment, where partnerships, future efficiencies and risk mitigation are just as vital a measure of an organisation's maturing procurement organisation as overhead reduction.  
A recent McKinsey survey into 100 large organisations found that the more cooperative an organisation, the more financially competitive it could become. "Companies with advanced supplier-collaboration capabilities tend to outperform their peers," it found, but also admitted that this value is not a simple thing to access.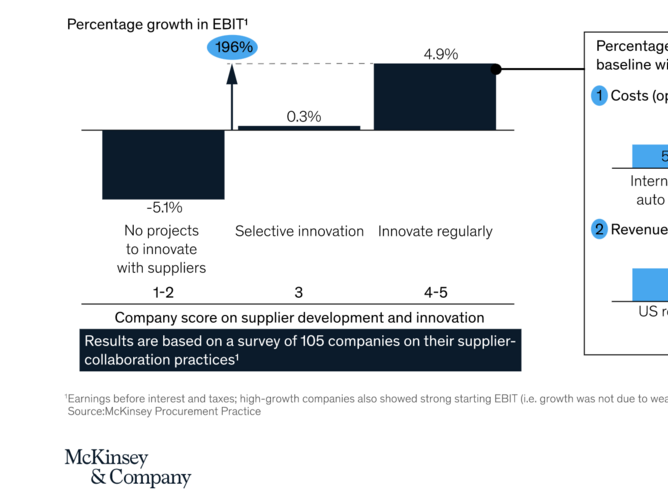 Vizibl is a company built from the ground up with the philosophy of 'delivering mutual value' in mind. Its digital procurement platform is designed to place collaboration at the centre of supplier relationships. Greater transparency for all stakeholders not only simplifies and quantifies contractual obligations, but also provides opportunities to discover and align on common goals and business objectives.
How does Vizibl's platform work? 

Vizibl's supplier relationship management platform feeds off data. By leveraging data from existing enterprise applications such as ERP, P2P, risk management, or project management systems, all stakeholders can share a central source of truth. The result is greater transparency, visibility and accountability on both sides of a contract. The platform is divided into several focus areas: 
Vizibl Relationships: This system helps organisations move beyond transactional interactions with their suppliers, instead building trust and applying a governance framework that is both scalable and consistent to better support core business objectives. 
Vizibl Workspace: Operating in one virtual workspace removes friction in collaborative endeavours and aligned initiatives. Vizibl Workspace enables partners to drive goals together, whether improved cost-savings, ESG commitments, new product launches or boosting operational efficiency. 
Vizibl Reporting: Measuring results is critical in achieving business objectives, forward planning and risk management. This system helps business leaders leverage actionable data to quantify and drive initiatives, support and mange supplier performance, and understand true ROI. 


Key Vizibl customers: Heineken, Vodafone, Astellas 
"Gartner lists supplier collaboration as supply chain leaders' number one focus to solve for agility and resilience"

Speaking to SupplyChainDigital.com earlier this year in June, Mark Perera, CEO and co-founder of Vizibl said: "We work with companies across multiple industries, but regardless of sector, we really see agility and resilience as overarching topic areas in the supply chain. From a resilience perspective, that's both in terms of operational resilience, but also strategic resilience; we see organisations looking at implementing the desired levels of flexibility and the ability to change with demand, as they look towards the future of their company."
"Gartner lists supplier collaboration as supply chain leaders' number one focus to solve for agility and resilience," he added. "The mindset and process change to switch to a supplier collaboration model will be a challenge for organisations that are falling behind."