Visibility: you can't manage what you can't see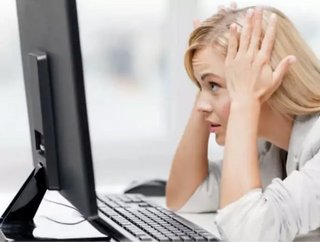 Written byDavid Gai(pictured right), Executive Vice President of Services at JDA Software Today's supply chains are more complex, more geographica...
Written by David Gai (pictured right), Executive Vice President of Services at JDA Software
Today's supply chains are more complex, more geographically scattered and thus more fragile than ever before. A broad range of external trends and events can affect supply chain performance, including demand swings and competitor product launches. An equal number of unforeseen events can happen within the supply chain itself, including materials shortages and production bottlenecks.
According to the Business Continuity Institute's 4th Annual Survey on Supply Chain Resilience, 73 percent of organisations experience at least one supply chain disruption a year. Most have an average of five. That's not surprising. After all, variability is the only true constant in the business world. But, when inevitable changes are not effectively planned for, the impacts on revenues, margins and customer service levels can be devastating.
While demand trends, shifting operating conditions and other variables may be a fact of life, you can identify the critical factors that have the ability to significantly affect your supply chain performance and ensure that your business will respond quickly and optimally to any unplanned event. There are three steps to visualising and managing your supply chain risks:
1. Take a Strategic View
Every supply chain has unique strengths and weaknesses. Your company needs to create its own "early warning system" that monitors performance in your most critical areas on a continuous basis. By flagging changes in key performance indicators (KPIs) at the earliest stage, your business can anticipate market shifts and other unforeseen events before they impact financial results. You can also support consistent results by ensuring that your business has the right people, processes and tools in place to enact your top-level strategy no matter how conditions change in the future.
2. Predefine Your Response to Change
Based on a thorough assessment of the unique strengths and weaknesses of your global supply chain, you can create a predefined plan to address every performance exception or emerging market trend. This allows your management team to calmly pull a series of predefined levers, instead of scrambling to identify the best course of action in the heat of the moment. You can ensure that your response is well-considered and strategic.
3. Act Swiftly and Decisively
With a pre-orchestrated, strategic response plan, you can act incredibly fast whenever the unexpected occurs. If your business responds first to a broadly disruptive event, you can actually create a significant competitive advantage. For example, businesses that had alternate sourcing plans in place at the time of the Japanese tsunami in 2011 were able to operate in an uninterrupted fashion, while other companies struggled to rebuild their supply chains and replace their Japanese suppliers.
While there is a proven science of monitoring, anticipating and responding to unforeseen supply chain events, most retailers and manufacturers lack this essential capability today. First of all, it's daunting to build a supply chain management program from the ground up, with no prior experience. Second is the question of accountability: Who in the organisation should be responsible for establishing supply chain visibility and creating strategic response plans?
Given the fact that this is a highly specialised, cross-functional task and internal teams are often stretched to the limit already the most effective approach is to rely on external expertise to add this critical capability to your supply chain team. By partnering with a software and services provider with deep supply chain experience, gained across hundreds of implementations, your organisation can take advantage of the world's best practices across industries to define and enact supply chain plans quickly without the need to assign internal resources or spend precious time "reinventing the wheel."
By relying on proven external expertise, your organisation can ensure that the right people, processes, tools and metrics are in place to meet your company's strategic goals and support consistent supply chain performance even in an environment that is far from consistent.
With an increased level of visibility, a strategic response plan and the right infrastructure in place, your business truly can expect and plan for the unexpected across your global supply chain.