Visibility beyond tier one suppliers hampering CPOs, study reveals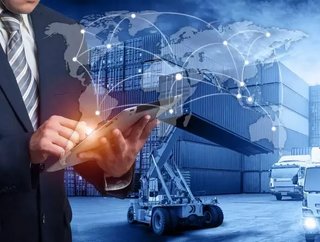 As many as 65% of procurement leaders have limited or no visibility beyond their tier one suppliers, according to the Deloitte annual Global Chief Procu...
As many as 65% of procurement leaders have limited or no visibility beyond their tier one suppliers, according to the Deloitte annual Global Chief Procurement Officer (CPO) survey.
While visibility of the supply chain is crucial for businesses to ensure factors such as meeting regulatory requirement and risk planning, currently just 6% of procurement leaders say they have full transparency of their entire supply chain.
Brian Umbenhauer, principal and global head of sourcing and procurement at Deloitte, said: "It's both a worrying and opportunistic finding that two in three procurement leaders have limited visibility beyond their tier one suppliers.
This has major implications for organisations across all industries, particularly for meeting regulatory and corporate social responsibility requirements and for the identification and mitigation of supply chain risks.
Improved transparency of pricing, supplier locations and critical dependencies can help procurement leaders deliver greater value and avoid potentially significant regulatory, reputational and operational risk."
Managing risks is a priority for 54% of procurement leaders and CPOs are most likely to cite the uncertainty and outcomes of trade negotiations, such as Brexit and NAFTA, as a significant risk factor (33%). Overall, global macroeconomic risk ratings from procurement leaders have weakened over the past year.
As risk ratings fall and global inflation pressures are easing in most regions, CPOs are putting greater emphasis on innovation. 58% say introducing new products/services or expanding into new markets is a priority in 2018 and 20% are looking to expand by acquisition.
Overall, cost reduction (78%), new product/market development (58%) and managing risk (54%) remain the top business strategies for procurement leaders in 2018.
SEE ALSO:
Lance Younger, EMEA head of sourcing and procurement at Deloitte, adds: "The slight improvement in economic sentiment has not altered the overall willingness of businesses to take on additional risk. As ever, risk remains, from Brexit in Europe, to protectionism and the perils of asset and credit bubbles.
"The optimistic market sentiment present procurement leaders with an opportunity to achieve greater value through growth-focused innovation and supplier collaboration whilst continuing to deliver cost reduction and manage risk."
While CPOs show signs of an appetite for business innovation, progress and adoption of digital tools and applications in procurement has been slow. 17% of procurement leaders do not have a digital procurement strategy, and of those that do, less than one-third believe that their strategy will enable procurement to deliver significantly on its objectives and improve enterprise value.
Talent is currently a stumbling block for the take-up of digital transformation. Overall, 51% of procurement leaders do not believe their current teams have sufficient levels of skills and capabilities to deliver on their procurement strategy and just three% of procurement leaders believe their staff possess all the skills required to maximise use of digital capabilities.
Despite this, investment in training is falling and commitment to developing talent paints a less than optimistic picture, with only 16% of procurement leaders focusing on enhancing the digital skills of their teams.
Over the past year, there has been a reduction in the belief that technology will impact business in all areas except for robotic process automation (RPA). 24% of CPOs believe that RPA will have a significant impact on business in the next two years, up from just 13% who said the same in 2017.
Younger added: "In order to see the real impact of digital transformation and benefit from it, procurement leaders need to review and refine their digital vision and strategy to make it more action-oriented, agile and scalable. Leadership is a key success factor, leaders must be more disruptive, innovative and digital."