From virtual stockrooms to advisers: what emerging technology means for procurement
By Peter Kinder, CTO at Wax Digital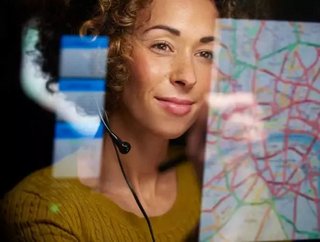 The Artificial Intelligence (AI) market is estimated to be worth $70 billion by 2020. The Virtual Reality (VR) and Augmented Reality (AR) market combine...
The Artificial Intelligence (AI) market is estimated to be worth $70 billion by 2020. The Virtual Reality (VR) and Augmented Reality (AR) market combined has a revenue forecast of $120 billion by 2020; that's over $100 billion more than that of this year. Intelligent personal assistants like the Amazon Alexa, and holographic technology like Microsoft HoloLens have given consumers new tools to simplify areas of their lives and provide new forms of entertainment, but it's these technologies potential for businesses that could be the real game changer. And procurement is perhaps one of the most obvious businesses functions that could apply this emerging technology.
Let's look at AR which many businesses are already beginning to take advantage of. For example, lift manufacturer ThyssenKrupp is using Microsoft HoloLens to enable its engineers to view an AR version of a broken lift and identify the problem before heading out to a job, meaning they save time by arriving at the job with the parts and equipment needed to resolve the issue. The same technology can be used to improve efficiencies for the procurement role too. When new resources are ordered, this usually involves choosing a product from a catalogue and only knowing if it's exactly what they wanted when it arrives. Now, thanks to AR, they can inspect the features and functions of the item before placing the order, and essentially try before they buy. On a wider scale, AR can create virtual stockrooms for organisations by projecting holographic products onto shelves. Employees can accurately check specifications like colour and size without accessing a physical product, and make an informed decision when placing an order, thus saving the organisation store room space and money on unwanted products.
Just like AR, AI can also help procurement make process efficiencies. You might already have a system that records employee expenditure, which requires sifting through various files to retrieve data on how much was spent on a particular project or activity over a set period of time. However, integrated with an AI solution like the Amazon Alexa, you can retrieve this data with a mere voice command.
AI's ability to analyse data in this way means that it can act as a procurement advisor to the organisation. For many organisations, ordering new products sees an employee identifying a need for it and then informing procurement they want it. The buying team then uses the employee's role, job requirements and working locations to source the product. But AI can use big data analytics to do this for you, and recommend certain products, meaning this part of the buying process becomes automated.
A procurement system using AI is already here, and SAP Ariba shows that it can go beyond purely suggesting products. The software provider has launched a procurement bot that adapts according to different users and prioritises tasks that the user does the most, such as processing invoices. As employees use the system, it picks up data on their usage so that it can automatically tailor itself according to different individuals. For example, if an employee orders 50 new pens on a Wednesday afternoon, the system asks the employee if they want to place the same order at the same time every week.
An intelligent procurement system can incorporate supplier data too, ensuring that invoices are ready in time for specific suppliers by taking into account each individual supplier's own payment run. With the company's policies, procedures and regulations programmed into the system, it ensures that all actions carried out are in line with the organisation's buying guidelines. Employees needn't worry about errors in invoices, as they are flagged up and rectified automatically, removing a key procurement risk.
With technology giants like Microsoft and Amazon launching products based on AI and AR, few can deny its potential. However, it can be difficult for businesses to justify its existence for their own specific business functions. For the procurement department, it starts with looking at what you may do already, such as managing stock and collecting data insights, and seeing how technology can optimise this process. Getting ahead of competitors and improving day-to-day functions should be a priority, thereby freeing up procurement to focus on more strategic activities that impact the bottom line.
Peter Kinder is CTO at Wax Digital