The Very Best In eProcurement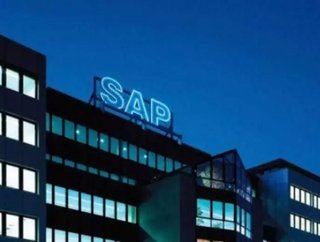 Before we get you into The Very Best In E-Procurement, you might want to check this article out as it appears in our April Issue of Supply Chain Digita...
Before we get you into The Very Best In E-Procurement, you might want to check this article out as it appears in our April Issue of Supply Chain Digital. Trust us, it's way cooler to read this article when you can flip through our user-friendly e-reader.
Procurement makes the world of industry go round. It's just common sense – without supplies, your entire supply chain grinds to a halt. As technology has continued to evolve, the world of procurement and supply exchange has also been rapidly changing. Studies have shown that the role of procurement in industry is more important than ever, and in an effort to drive down costs and boost productivity, many are turning to e-procurement tactics to more effectively manage their supply chains.
E-procurement software has become vital to good business strategy, and already there are myriad e-procurement services on the market aiming to make your supply chain more agile and adept. Here are a few companies whose enterprise resource planning (ERP) services have left us impressed.
SAP
When it comes to computer-based business applications, SAP AG has always been ahead of the curve. The company was founded in 1972 by former employees of IBM, and went on to revolutionize business data systems by pioneering the development of systems as individual yet harmonious "modules."
Nearly forty years later, SAP AG has never stopped pushing the boundaries of innovative business applications, and their developments in e-procurement are no exception. SAP has developed several ERP solution modules to fit individual businesses' differing needs, including modules focusing on Financials, Operations, and Human Capital Management. No wonder the ERP software has been picked up by major names like Kraft Foods, Butterball, and Sentry Group. These are business that can't afford to lose sight of their supply chain strategy, and SAP's e-procurement system gets the job done.
RELATED: How Freight Rail is Getting The US Economy Back on Track
Oracle
Oracle Corporation has a lot to be proud of. With 370,000 customers – including every member of the Forbes 100 – it's no surprise that the company saw profits of over $9 Billion USD at the end of its 2010 fiscal year. But while Oracle may be best known for its databases, the technology corporation is also seeing major success with its e-procurement ERP software.
"In today's economy, customers may not be inclined to implement large-scale upgrades of their core operational systems," said Bruce Richardson, AMR Research Chief Research Officer in a press release supporting the launch of Oracle's E-Business Suite. "The ability to recognize rapid value in the near term without requiring an upgrade could be viewed as an effective way to build a strategic IT roadmap and lay the ground work for long-term success."
Oracle's E-Business Suite takes this gradual approach to heart, offering a wealth of modular e-procurement applications that can work together to support your supply chain and business as you need it. Because every business has different needs, Oracle Corporation developed a variety of specialized E-Business Suites product lines including Oracle Mobile Supply Chain Applications and Oracle Procurement.
RELATED: The Best Trucking Movies of All Time
Openbravo
Spanish software company Openbravo comes from humble beginnings. It first made its debut in 2001 as Tecnicia, started by Nicolas Serrano and Ismael Ciordia as an outlet for the management techniques they had developed for their employer, the University of Navarra. Since its rebirth as Openbravo in 2006, its innovation has attracted a number of heavy hitters to its cause, including two veterans of Microsoft Business Solutions who recently joined Openbravo's executive ranks.
Openbravo's latest e-procurement offering is the award-winning Openbravo 3, a modular open source ERP platform with a broad range of functions and the ability to integrate seamlessly with Openbravo's recently acquired Point of Sale system. Openbravo ERP offers a lot of benefits vital to distribution and supply chain management including real time inventory visibility, extended supply chain visibility, rapid order entry for easy repeat invoicing, and multi-currency support for your global operations – and all this with an exceedingly user friendly interface. Once Openbravo implements an integrative payroll system, the company could have all the tools it needs to take over the e-procurement world.
RELATED: India Outsourced: Trends from the Outsourcing Hotspot