VeriTX: The Blockchain-powered Aerospace Marketplace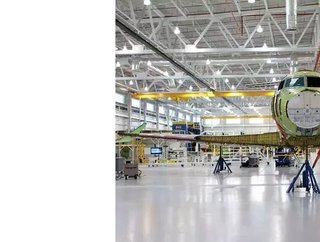 VeriTX and Algorand collaborate to bring digitise and bring transparency to the aerospace marketplace with blockchain-powered additive manufacturing...
Aerospace additive manufacturing is a sector that has seen exponential growth in recent years, and VeriTX Corporation, a marketplace for digital assets enabling decentralised manufacturing, intends to help everybody capitalise on it. The company has presented its plan to create a digital supply chain for aircraft parts using the Algorand blockchain technology. 
The existing VeriTX digital marketplace, which already enables the regulated digital supply chains of Industry 4.0, allows customers like the United States' Department of Defence and various commercial airlines to save both time and money in manufacturing aircraft parts. Overall, for everybody involved, VeriTX saves resources and provides valuable economic and logistical data that can be used to maximise efficiency across organisational supply chains. 
In fact, as the US Air Force, Army, and Navy all move towards a digital supply chain solution, the combined market size for digital aircraft parts is expected to reach a staggering US$3.1bn ─ supposedly, by 2025. "An Air Force maintenance commander has estimated that VeriTX would yield a 30 percent cost savings, 90 percent reduction in waste, and a 25 percent increase in aircraft performance (uptime)." 
Many across the industry will be particularly impressed by the 90 percent reduction in waste, as we gradually move towards more eco-friendly, sustainable supply chain norms, as we fight the tide of carbon emissions. That said, some may question the actual benefit, as we all know what military aircraft is used for ─ and the damage that flight does to the world around us. 
Currently, the VeriTX marketplace directly connects buyers and sellers of aircraft parts that can be 3D-printed on-demand at the point of use, and they want to build a new version of their system on Algorand's public, pure proof-of-stake blockchain. Why? Because Algorand's platform will enable the additional benefits of tracking the parts from order to delivery on an immutable distributed ledger ─ ergo, buyers will see verification of the origins of the product, and they'll be able to see its progress across the supply chain network. This will mitigate the US$3bn counterfeiting problem that the industry currently faces. 
"We chose Algorand as the blockchain infrastructure to power our platform, after looking at several technology providers and rigorous due diligence," said Col James Allen Regenor, USAF (ret), VeriTX CEO. "Algorand was the ideal solution to onboard our ecosystem partners to the network, because of its flexible architecture, low transaction fees and transactional throughput scalability."
To date, the aerospace manufacturing industry has pretty much relied on a business system that was developed in the 1980s─ordering parts from printed catalogues via fax and phone, that is. 
VeriTX intends to digitise and decentralise the traditional process by breaking it down into four steps:
Sellers will design parts digitally; this step will include the initial idea, prototype and final design of individual parts ranging from "traditionally forged metal engine parts to polymer-moulded interior parts used in aircraft cabins." 
Sellers will upload their parts to the VeriTX platform. They will provide detailed product descriptions, including pricing, specifications, and provenance. 
Buyers will make their purchases digitally. The platform will enable the exchange of digital assets, "which will eventually become tangible in the last step." 
Push to point-of-use, then 3D print. VeriTX has machine partners who are prepared to print parts and prepare them for both pick-up or delivery. 
"What VeriTX is doing—removing friction from transactions—is Algorand's primary mission. VeriTX is applying the technology in a very tangible way that showcases the power of blockchain to reinvent established industries like manufacturing in a decentralised manner," said W. Sean Ford, COO of Algorand. "Taking out the middleman, VeriTX is connecting buyers and sellers directly to maximise efficiency and actively reshape the future of manufacturing." 
SEE ALSO