Unilever exceeds sustainable sourcing milestone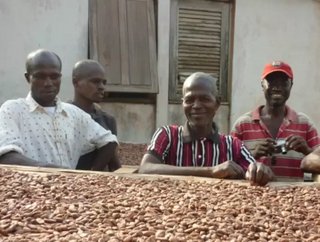 Follow @Ella_Copeland Over one third of Unilevers total supply chain is now sourced sustainably, following the success of the companys Sustainable Livi...
Over one third of Unilever's total supply chain is now sourced sustainably, following the success of the company's Sustainable Living Plan launched in 2010. The company has exceeded its interim milestone of 30 percent to achieve an impressive 36 percent sustainable sourcing in its supply chain.
In a run up to the review of its Sustainable Living Plan, Unilever has highlighted the range of initiatives that it has used to combat a number of the future environmental risks that could impact businesses, including climate change, water scarcity,unsustainable farming practices and rising populations, amongst others.
Marc Engel, Chief Procurement Officer said: "Half of the raw materials Unilever buys are from the farming and forestry industries, so ensuring a secure supply of these materials is a major business issue. However, sustainable sourcing is not only about managing business risks, it also presents an opportunity for growth, allowing brands to stand out in the marketplace"
Profit through sustainability
The company highlighted its positive results for 2012, following the recent announcement of €51 billion in annual sales for 2012., which goes some way towards realising Unilever's vision of 'doubling the size of its business whilst reducing its environmental footprint and improving its positive social impact'.
Investing in farmers
In a statement online, the company highlighted a number of investments in sustainable farming, following progress made by Unilever in sourcing cocoa, sugar, vanilla and sunflower oil in more ethical and sustainable ways.
The company now follows a number of certifications to ensure its products come from sustianble sources, such as Rainforest Alliance certified cocoa and vanilla bean and GreenPalm certified palm oil, in addition to working with suppliers to improve the traceability of sunflower oil and sugar.
For cocoa, 43% was sourced sustainably by the end of 2012. And 64% of cocoa for Magnum was sustainably sourced through Rainforest Alliance certification. To achieve certification, Unilever has been working with supplier Barry Callebaut to run farmer field schools with 20,000 small farmers across West Africa. The schools work with local farmers to build skills and knowledge around sustainable cultivation practices. Then the farmers spread the knowledge through the community.
Engel said: "Investing in smallholder farmers is critical: so far 450,000 have been trained. If smallholders have access to training, better quality seeds and fertiliser they can significantly increase their yields. We know we cannot do this alone which is why we are forming strategic partnerships with suppliers through our Partner to Win programme, NGOs and other stakeholders."