A unified solution for multi-channel communications procurement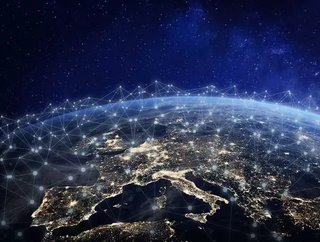 The digital age has changed the relationship between company and customer. Success, therefore, increasingly relies on making the customer experience a...
The digital age has changed the relationship between company and customer.
Success, therefore, increasingly relies on making the customer experience a happy one and critical to this is how the company communicates with them.
Today, the key brand differentiator is often not product or price but customer experience. Indeed, 89% of consumers have switched to a competitor when that experience was considered poor.
New technologies such as email, smart apps and instant messaging are transforming the communication landscape and together with artificial intelligence (AI), they enable companies to implement customer-centric, multi-channelled communication strategies.
For procurement professionals, the challenge lies in adopting new communications technologies and adapting procurement processes to keep pace with development.
Recent research published in The Hackett Group's 2019 CPO Agenda: Building Next Generation Capabilities highlights that procurement is prioritising investment in technologies that will provide advanced, data-driven capabilities and, for many, communications is a key area.
However, the adoption of such technologies doesn't come without its challenges. Expanding the number of channels through which to communicate can require a multi-vendor sourcing strategy where a range of suppliers is needed for the various services, with specialists sought for the supply of print management, digital communications and so forth. The difficulty here is that the disjointed nature of such a setup makes the creation of a centrally managed, multi-channel strategy far more problematic.
It also results in an incohesive purchasing environment in which there is increasingly complex sourcing, tendering and evaluating and where onerous, time-consuming, ordering processes impact on productivity. Having separate suppliers for each communication service requires additional time to manage relationships, negotiate contracts, track performance and undertake audits.
SEE ALSO:
A far less complex set up, for both the procurement team and the departments dealing with communications, would be to work with a single communications partner that can deliver an end-to-end solution while providing the specific services needed for multi-channel communications, such as data analytics, print marketing and digital services. 
Collaboration with a trusted partner
The current economic climate means many companies are operating under tight budgets. For managers tasked with reining in marketing expenses, there are several advantages to developing a strategic partnership with a trusted communications company that has the resources, expertise and capacity to undertake wider communications briefs.
Where the partner has evident proficiency across the communications spectrum and demonstrates guaranteed capacity, flexibility and scale, not only are effective communications strategies delivered but they are done so more cost-effectively.
The process of working with a single communications partner streamlines the procurement process, enabling the procurement team to work more productively on other tasks. By integrating departments, technologies, devices and channels to create a cohesive strategy, companies can simplify operations and thus deliver unified communication processes that are cost-effective, easier to manage and inherently more secure. 
Working with a valued communications partner enables procurement professionals to benefit from the expertise and fresh ideas of innovators and leading communications strategists. Such collaborations can make advantageous use of the company's assets: mining its data to profile customers, mapping customer journeys and deciding on the most effective communication channels. In this way, the company can improve its Return on Investment (ROI) while making certain that its objectives, such as acquisitions, upselling or compliance, are achieved.   
Data plays a critical role in modern communications. An expert partner can deliver the data insights required to execute complex strategies and their knowledge of how data is best applied is central to creating highly effective, personalised customer journeys. Where a company is uncertain about the best use of its data, a partner will have the latest technologies on hand to analyse customer behaviour and deliver apt solutions.  
Ensuring regulatory compliance
Companies are facing ever tougher regulations in the way that they collect, handle and store their data and this includes how it is shared with third parties such as communication suppliers. One of the benefits of using a single communications partner is that the number of companies you will need to work with is reduced, simplifying the data auditing process and reducing the risk of data loss. Importantly, a trusted partner will ensure that a company meets its legal and regulatory obligations. With recent legislation, such as GDPR, now in effect, this provides much-needed peace of mind.   
Overall, the development of new technologies has increased the pressure on companies to offer multichannel communications in order to improve the customer experience. This has had a significant impact on procurement teams at a time when many businesses are working with tighter budgets. Collaborating with an expert and proficient communications partner enables procurement professionals to seize these new opportunities in a cost-effective and efficient way.   
By Nick Barbeary, Client Development Director at Paragon Customer Communications.