A Transformation in Procurement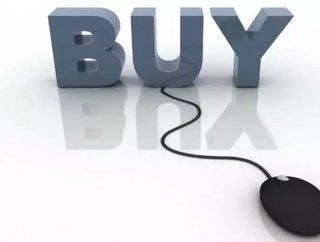 Written by: Drew Hofler, Senior Manager of Financial Solutions for Ariba, Inc. Digital communities and the technology underlying them have changed the...
Written by:  Drew Hofler, Senior Manager of Financial Solutions for Ariba, Inc.
Digital communities and the technology underlying them have changed the world. As consumers, we are more connected and enabled to shop, share information, and make better decisions than ever before. And these technologies are having a similar impact on procurement. According to a recent survey of more than 200 global finance executives, the use of business networks and the technologies underlying them is helping to transform procurement from a tactical function to a strategic contributor to company success.
"Procurement has traditionally been recognized and rewarded solely on the basis of its cost-cutting ability," said Sam Knox, Senior Vice President and Director of Research at CFO Publishing. "But through the productive use of automated systems, the function has been able to move beyond simply meeting savings targets to help address larger, more-complex issues such as managing cash and capital, managing risks to business performance, and expanding into new markets or business lines."
In December 2011, CFO Research Services launched Reaching New Heights: The Dividends of Collaboration Between Finance and Procurement, a survey of more than 200 senior finance executives at companies throughout North America, Europe and Asia. A follow up to CFOs' Views on Procurement-Information, Risk and Money, a similar effort conducted in 2007, the survey sought to understand how CFOs' views of procurement have changed and determine whether the function is playing a more strategic role in helping them achieve their goals. Among the key findings:
Procurement is transforming to make a higher-value, strategic contribution.
In the past, the dialogue between the finance and procurement functions was largely transactional. Finance executives traditionally viewed procurement's job as simply acquiring goods and services at the cheapest possible price and on the best terms. But advances in technology, multi-disciplinary skills, and macro-economic factors have dramatically changed this view.
When asked to characterize how procurement has evolved over the last three years, nearly three-quarters of respondents say it has become "more strategic-minded."
Technology is fueling the transition
What's behind the shift? "The global recession has put the squeeze on margins—drawing finance's attention to the impact that procurement can have, beyond meeting savings targets," Knox explained.
Additionally, trends toward outsourcing and increasingly global strategies have stretched supply chains, introducing a completely new set of both opportunities and risk.
"Working collaboratively, and equipped with the appropriate technology, procurement can help to tackle these issues and become effective stewards in more strategic initiatives," Knox said.
Among the areas in which the finance executives surveyed say procurement can play an expanded strategic role:
•           managing working capital
•           managing risks to business performance
•           expanding into new markets or business lines
Nearly half of the respondents whose companies participate in business networks saw "great opportunity" for procurement to become more involved in managing working capital, compared to 39 percent of those whose companies don't. In terms of expanding into new markets or business lines, one-third of those polled whose companies use networks see a "great opportunity" for procurement to increase its contribution, while only about 17 percent of those whose companies don't participate in these networks felt the same.
There's still work to be done
While procurement has made great strides in transforming into a more strategic capability, there is room for improvement. When asked to choose the most important change that procurement can make to increase its contributions to corporate goals, more than half of all respondents selected "improve process efficiencies." Another 40 percent chose "improve collaboration with supplier network," "increase automation," and "improve discount and rebate capture with suppliers."
"The opportunity for procurement to contribute to the company's strategic agenda has never been greater," said Tim Minahan, Chief Marketing Officer of Ariba, Inc., which provided support for the research. "As the findings of this report indicate, procurement should play an increasingly important role in driving not only cost savings but also value creation for the enterprise. But to do this, they must forge an even closer alliance with finance and further automate key commerce processes—from sourcing and order through invoice and working-capital management—both within the enterprise and across their supply chain."
Getting Connected
Throughout history, businesses have attempted to capitalize on advances in technology to drive step changes in their performance. In the 1980s, the advent of client-server technology and desktop applications simplified routine tasks such as producing documents and calculating spreadsheets to make individual employees more productive, and share information more efficiently with their peers. In the 1990s and early 2000s, the World-Wide Web spawned a slew of applications that automated function-specific information flows and streamlined processes such as finance, human resources and purchasing, and, to some limited degree, enabled collaboration across the enterprise.
Today, we are experiencing another step change in IT-generated productivity. Thanks to mega-shifts in how technology is delivered, accessed and used, we are now more connected. We are now more enabled to share. We are now more enabled to shop. We are now more enabled to make more informed decisions than ever before.
This is not just a consumer phenomenon. It's an enterprise one. And it is transforming procurement. More and more buyers and sellers are looking beyond their four walls to extend their processes and systems to connect and collaborate more efficiently with customers, suppliers, and other trading partners across the street and around the globe.
And an increasing number are tapping into business networks to do it. Much like their social counterparts, business networks provide:
•           Cloud-based applications that allow organizations that share a business process to share the underlying technology infrastructure that enables that process.
•           A community or network of partners through which companies can quickly discover, qualify, connect, and collaborate with trading partners to share and execute a process.
•           Capabilities in the form of best practices, community-derived intelligence and other unique features or services, which are only available to members of the community, such as unique analytics, preferred financing, or group discounts.
Businesses realize that they can no longer be competitive on their own. They have leaned out inventories, reduced costly infrastructure, outsourced processes, and stretched their supply chains around the globe. These factors make them more dependent upon their external partners and make sharing information and coordinating processes with these partners more critical than ever before.
Social networks have made it easier than ever to drive conversations, gather intelligence and manage relationships. Facebook has created the world's largest network of personal connections. Amazon offers the world's largest and most convenient network for personal shopping. Everything you need to manage your personal lives is contained within these networks – there's no need to leave them to make things happen.
Business networks provide an equally easy way to link and coordinate a virtual 'extraprise' of partners into a shared community executing improved and coordinated processes in a more informed way than in the past.
A decade ago, there was serious debate about the viability of the Internet as a channel for business – or even a tool to power it. Today, it is clearly a driving force of productivity and profitability. And procurement organizations that embrace it stand poised to transform their function and deliver their organizations to new worlds of excellence.