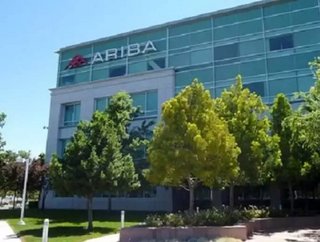 Click here to read this story in the magazine edition! BravoSolution Key offerings: Spend Analysis, Strategic Sourcing, Supplier Analysis, Contract Ma...
Click here to read this story in the magazine edition!
BravoSolution
Key offerings: Spend Analysis, Strategic Sourcing, Supplier Analysis, Contract Management
Overview: Founded in 2000 in Italy by a group of multinational investors with backgrounds in procurement, BravoSolution's purchasing software offerings are tailored around making complex logistics decisions in a real world environment. The company's useful technology is backed by a very high retention rate (over 95 percent) among its growing list of clients.
Commentary: "If you look at BravoSolution, we're the only one on this list that is practitioner and procurement-based. We bring a lot of domain expertise to our technology and innovative techniques that are always from that practitioners' lens. We believe you can't just turn technology on to deliver savings. That equation of identifying and delivering that is best illustrated with the right combination of people, processes and technologies and we bring all of those to bear on a particular problem." ~ Paul Martyn, BravoSolution  Vice President of Marketing
SEE RELATED STORIES FROM THE WDM CONTENT NETWORK:
·         Apple supply chain under fire from Change.org protest
·         Homeland Security announces supply chain crisis plan
Click here to read the latest edition of Supply Chain Digital
Ariba
Key Offerings: Spend Visibility, Procure-to-pay, Supplier Management
Overview: With an eye toward integrating cloud-based solutions with purchasing practices, Ariba's suite of procurement solutions has become a favorite in the supply chain industry. The company Ariba Exchange's social platform is a cutting-edge environment where suppliers and buyers can connect.
Commentary: "If you looked at it by revenue, you would have to look at Ariba as being one of the top purchasing software companies. With their network and transactional efficiencies, it's a very attractive software to work with. If you want to automate a very commodity-oriented approach, Ariba's a good fit. They're really taking a gamble on the idea of their network. They want to be the Facebook of Business-to-Business and help find buyers find suppliers, and they're hoping that commerce network differentiates them from the rest." ~ Paul Martyn, BravoSolution  Vice President of Marketing
IBM
Key Offerings: Transportation Management, Warehouse Management, Supplier Performance
Overview: One of the largest technology companies in the world, IBM's strengths lie in the company's communications and web-based capabilities. The rich got richer in the supply chain industry, however, when it was announced late last year that IBM would acquire cloud-based strategic supply chain management provider Emptoris. It will be interesting to see just how much IBM directly benefits from the acquisition.
Commentary: "Where the Emptoris acquisition really fits is in the buy side of the equation. When I look at where IBM was prior to this announcement, the strength was in the execution of purchase orders and the inbound transportation and warehousing. Emptoris really brings such a strong set of solutions to the strategic side of supplier analysis and commodity analysis and the bidding process as a whole." ~ Joel Reed, IBM Executive Director of Product Line Management
Oracle
Key Offerings: JD Edwards EnterpriseOne Supply Management, Oracle E-Business Suite Advanced Procurement, Oracle Fusion Procurement
Overview: With software such as Advanced Procurement, Oracle's line of purchasing software is geared toward helping companies find ways to save money within their supply chain. That's important, because an increasingly competitive global market has put pressure on supply chain managers around the world to find ways to trim the fat.
Commentary: "Oracle's strengths are a full-integration inside ERP, and they tend to be pretty easy discussions. It's natural for companies to try out their ERP solutions to find out what they don't know, and then look for more sophisticated offerings. Oracle and SAP are both quite popular with companies that are beginning their journey toward supply chain excellence." ~ Paul Martyn, BravoSolution  Vice President of Marketing
SAP
Key Offerings: Supplier Relationship Management, Enterprise Resource Planning, Inventory Optimization
Overview: Another huge technology company that's successfully made the transition to aiding the global supply chain, SAP offers a laundry list full of enterprise software systems. A leader in the Enterprise Resource Planning space, the company also offers a competitive line of procurement and purchasing software.
Commentary: "Companies that are really keen and put a priority on production planning and sourcing decisions are going to be happy with what SAP offers, and that's where we see SAP as being the strongest. The integration between their shop planning tools and their sourcing activities are closely aligned systematically, which helps streamline supply chain operations from a procurement perspective." ~ Paul Martyn, BravoSolution  Vice President of Marketing