Top procurement trends for 2017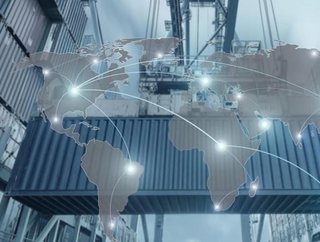 We've had a sustained period of growth, and people are starting to worry the economy will soften, or that growth will get even choppier. Couple...
We've had a sustained period of growth, and people are starting to worry the economy will soften, or that growth will get even choppier. Coupled with uncertainty following the Brexit vote and the US election, this may drive companies to try to get out ahead and curtail spending plans or look at cutting costs. Attention will likely turn to indirect procurement, which is a good thing, but only if they're ready with analysis of the right areas to target.
That means procurement's secret weapon in 2017 will be spend insight. Even before the inevitable cost-cutting demands happen, those at the top of their game will have sliced and diced their company spend data and be poised to take action where it will have the most impact. Prices have been squeezed hard over the last 8 or so years, so the biggest impact will come from challenging demand and scope, rather than boring old price.
To do this, sourcing will need to incorporate more PMO functionality, as future projects will encompass demand management activities such controlling waste, reducing overall demand, and eliminating excess quality. Another area to look at is cost structure transformation. Projects in this area will focus on things like process re-engineering, consortium-based purchasing and supplier continuous improvement programs. Sourcing organisations will need modern tools, and they'll either need to develop or attract sourcing professionals with more project management skills.
Organizations that are unprepared will be chasing the same low value targets as always - cutting travel and Post-it notes, and freezing laptop upgrades.
A renewed interest in developing local and ethical sources
The Brexit vote and the US President-elect's promise to revisit international trade agreements has introduced new exchange rates fluctuations and uncertainty from overseas partners and suppliers over future trade agreements. The only certain outcome of all this uncertainty is that overall spending will be down.
The growth of home-grown supply may lead to a small reduction in overseas dependency. And as governments' sign up to more environmental commitments and consumers continue to show preference for socially responsible brands, procurement needs to be ready to roll up its sleeves to deliver step changes in this space. For too long, most of us have done little more than muck about in the shallow water. It's time to dive in head first.
Greater supplier collaboration
As more companies deploy spend management platforms that automate or enable employee self-service for tactical procurement activities, procurement departments will find mundane supplier activities waning. That will give professionals across the source-to-pay process more time to focus on higher value add from suppliers, including suppliers of services.
Working collaboratively with suppliers to develop innovative solutions is second nature to much of the retail and manufacturing sectors, but its high time the services sector stopped talking and started acting. This is a team objective, not just a leadership one. Procurement should reposition itself as a business enabler by proactively analysing spend data patterns and supply markets. We must deliver insights and recommendations that let business leaders make key decisions on how to meet their financial goals.
Suppliers are likely to welcome this shift; they would rather focus on value too. Both sides have always held collaborative supplier relationship management as a goal, but we just never had time to do it. Now it should become more widespread.
Time for indirect procurement to finally get some respect
Many indirect procurement groups finally have complete spend management data--including integrated travel spend data--and tools allowing them to present analytics to help their company save money. Executives will welcome this type of support for data-based decision making on where to cut indirect costs.
Procurement could improve its positioning internally by handing over the tools, analysis and responsibility to the business. We have to lose our "policing" persona and progress toward empowering the business with analytics that allow them to make local decisions. Functions within firms that have earned the respect of the businesses and executive stakeholders will find that proverbial seat at the table is there . . . with the chair pulled back and ready.
Reverse auctions for SaaS
Certain SaaS software has become commoditised enough to make the prospect of "rip and replace" a lot less daunting, and in some areas there is very little hesitation to switch out. This means that sourcing groups in some cases can get away with quick and easy reverse auctions on solutions that just a year or two ago would have required complex RFPs. That means those SaaS vendors are under more pressure to compete, and there are better deals to be made.
Continued technology evolution
Integrating sourcing, purchasing and procurement technology, and its interface, into wider business applications, has been single-handedly transformational for every organisation that has had the acumen to implement it to date. If you haven't done it yet… start today! In 2017 those CPOs who have already implemented enabling systems are fit to position Procurement at the centre of their company, armed with arguably the best business data available.
Technology will continue to evolve over the medium to longer term to a mode with a core "container" with a myriad of transactional apps. Companies will see the impact as they start to control a much larger percentage of indirect spend.
By Alex Kleiner, GM & VP Customer Success, EMEA at Coupa Software
Supply Chain Digital's December issue is now live. 
Follow @SupplyChainD on Twitter.