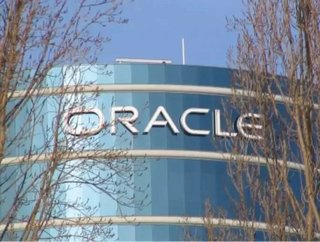 It takes more than a YouTube video to secure short-term and long-term procurement success in todays economy, especially if your company has as incompet...
It takes more than a YouTube video to secure short-term and long-term procurement success in today's economy, especially if your company has as incompetent of management as the one shown in this video.
All kidding aside, here are the top procurement tips for surviving in today's uncertain economy.
GATHER TOO MUCH INFORMATION
Try not to get caught looking too far down the line, as future obstacles can be avoided altogether sometimes just by gathering more information than you think you need. Don't spend unnecessary time and money on Steps 2 through 10 when you could have solved your problem at Step 1. Gathering all possible information is critical for successful supply chain management, and can save money throughout the procurement process. A strong marketing team can help with the information-gathering process, limiting your risk down the line while maximizing your procurement capabilities.
Also, it's always a good idea to go through the necessary legal channels before you decide to move forward. Yes, you may spend a little extra money in the beginning of the procurement process, but successful supply chain management always starts with gathering all the information that you can, even if it costs a little extra.
EMBRACE TECHNOLOGY
Despite being a relatively new concept, eProcurement is a powerful tool that can get excellent results while costing less than the more traditional methods. Companies such as Oracle make it easy on businesses to optimize procurement with easy-to-use programs, such as the Procurement and Spend Analytics management tool. Products like these will help you gain a transparent view into your company's direct and indirect spending, helping you find consolidation solutions to reduce costs.
New ideas should always be welcomed, not shunned. Need proof? Ask any newspaper today whether they wished they would have embraced the Internet in the early 90s, and they'll all say the same thing: shunning technological advances will always hurt a business in the long run.
LEARN FROM THE PROCESS
A closed mind is a dying mind, and no executive wants the blood on their hands from a business-related death. Instead, successful procurement ultimately rests on your ability to adapt to an ever-changing world. Don't be afraid to make mistakes; use your missteps as guidelines for the future. Experiment with new ideas you've learned from other successful companies, or even develop your own!
Successful supply chain management and procurement strategies are changing daily. Closing yourself off from these new ideas and sticking only with what you know right now is never a good procurement strategy. School didn't get out when you graduated from college; as an executive and a visionary for your company, you need to learn from the procurement process every day.
COLLABORATE
I'll avoid using the clichéd saying "two heads are better than one." If you run a successful business, you already know that. What you might not know is that working with another company can save you a ton of money.
Late last year, BMW and Daimler, two leaders in the automotive industry, announced plans to continue an already profitable joint procurement partnership, with both companies estimating savings of around $150 million. Joining with your competitors isn't always a good idea, but in a tight economy, a collaborative procurement partnership can really help your short and long-term financial goals.
BE PREPARED FOR ANYTHING
As the recent Japan disasters have shown, you need to be ready for anything in this economic environment for successful long-term procurement. Being able to survive unforeseen circumstances goes well beyond having a little extra money in a jar above your refrigerator.  Look for long-term contracts to substantially reduce cost uncertainties and provide insurance to your company should needs arise.
Having a few long-term deals can help keep your cash flow consistent, even during the worst of times, which could help prevent staff layoffs. Businesses that are constantly looking ahead and are prepared for anything can actually come out stronger in tough times, given that those companies only looking at short-term procurement will likely struggle after disaster strikes.