Top 5 female CPOs in the UK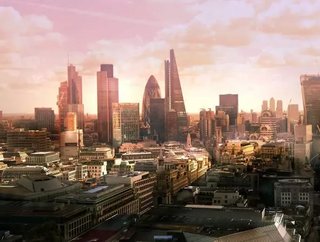 Here's a brief overview of the top five female CPOs in the UK, as ranked by LinkedIn: Jane Scadding – Talktalk Talktalk's chief procurement o...
Here's a brief overview of the top five female CPOs in the UK, as ranked by LinkedIn:
Jane Scadding – Talktalk

Talktalk's chief procurement officer, Jane Scadding, has been with the telecommunications company for over two and a half years. She previously worked with healthcare company GlaxoSmithKline as CPO for 10 years, before taking charge of procurement at Wincanton, the largest British logistics and supply chain consultancy firm. Scadding has also served as a non-executive director at the Royal United Hospital in Bath for the past three years.
Lianne Deeming – Tata Steel

Deeming has been with Tata Steel Europe as its CPO since 2014, and was formerly the firm's director of business excellence. A successful academic, she is a fellow of the Institute of Materials, Minerals and Mining and the Royal Academy of Engineering, and is also a visiting professor at Cardiff University. Deeming was featured in a 2013 article by Real Business discussing the shortage of female engineers in the UK, which read:

"Professor Lianne Deeming, director business excellence at Tata Steel in Europe is the first female front line engineer at Shotton Steel Plant, and the youngest and first ever woman to become a works manager."
Jennifer Moceri – Diageo

Moceri is CPO of the world's leading premium drinks company, Diageo, and has been with the firm for just over a year. Prior to joining Diageo in 2017, Moceri worked with food and drink ingredients supplier Tate and Lyle for four years.
Before moving to the UK and entering the food and drink industry, she worked in purchasing roles at Lear Corporation, an automotive supplier based in Michigan.
See more:
Zoe Davis – IAG GBS

As group CPO of International Airlines Group Global Business Services (IAG GBS), Davis oversees procurement for each of the group's members, including: Aer Lingus, British Airways, IAG, IAG Cargo, IAG GBS, Iberia, Iberia Express, LEVEL, and Vueling. Whilst developing and implementing the group procurement strategy, which itself has "546 aircraft flying to over 270 destinations" carries over over "100 million passengers each year," Davis coordinates optimisation of spending and factors of the supply chain.
Pernille Boisen – Rolls-Royce

Boison has been with Rolls-Royce for eight years, serving as CPO for seven years in January 2019. She rose to CPO following a two year period as executive vice president of indirect purchasing, where she engaged a notably successful cost mitigation and capability strategy. Boisen also holds a masters degree in Business Administration and Supply Chain Management.