Top 5 2012 Procurement Predictions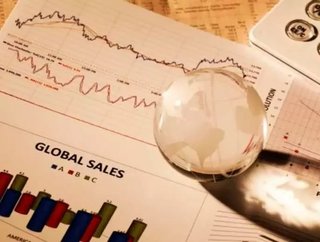 Rosslyn Analytics, the leader in one-click data discovery and business intelligence software, has revealed its technology predictions for procurement e...
Rosslyn Analytics, the leader in one-click data discovery and business intelligence software, has revealed its technology predictions for procurement executives in 2012. These predictions have been developed based on conversations with customers, partners and industry experts.
"Change is coming fast and furious in 2012 with procurement leading the adoption of Web 3.0," said Charles Clark, CEO of Rosslyn Analytics.
"In 2012, we will see the mass take-up of cloud computing-delivered data services across entire organizations. This disruptive trend will be largely driven by technology-savvy mid-to entry-level procurement team members who, expecting information at the click of a mouse, will influence procurement's own internal buying requirements."
2012 Predictions:
1.   Procurement becomes the hero and the loser.As executive teams realize the value procurement has delivered for their organizations, e.g., improved profitability, Finance will assert more ownership of the purchasing function. On the flip side, procurement's stature will continue to grow internally, becoming a strategic business advisor to internal stakeholders.
2.   Spend data loses its independence.Organizations seeking to do more with less will leverage reporting platforms bought for and used by procurement for other parts of the business. Procurement's hands-on knowledge of new technologies such as cloud-based data services will be relied on by internal stakeholders, resulting in the proliferation and use of spend intelligence across their organizations from virtual hubs of knowledge.
SEE OTHER TOP STORIES IN THE SUPPLY CHAIN DIGITAL CONTENT NETWORK
Top 10 Supply Chain Concerns of 2011
Top 5 Steps to Insuring your Supply Chain
November's issue of Supply Chain Digital is here!
3.   Procurement takes over compliance. From managing their organization's reputation with suppliers to tracking supply chain-centric financial and environmental liabilities, Procurement will increasingly become responsible for enterprise-wide compliance initiatives.A factor driving this trend is procurement's adoption of new technologies that makes centralizing all enterprise-wide data easier to obtain, manage and assess.
4.   Purchasing teams embrace cloud computing.  Entire procurement and supply chain departments will move away en masse from overly complex ERP-built reporting tools. Instead, purchasers will embrace Apple-style end-user friendly cloud-based analytical platforms which enable users to buy from enterprise app stores reporting tools including enrichment services 24/7.
5.   Tactical outsourcing gains popularity. Chief procurement officers will outsource tactical, costly transactional work to specialist companies while maintaining hands-on control of strategic imperatives such as managing supplier relations. This shift in mentality is being driven by the need for businesses to reduce non-core costs, retain talented employees and accelerate business value creation.
Click here to download Supply Chain Digital's iPad app!
Edited by Kevin Scarpati