Top 10 Procurement Software Vendors: Infor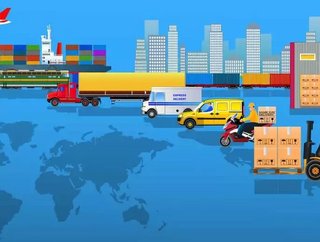 Infor builds and provides software products for all aspects of an organisation and its business. We're taking a closer look at the global leader after...
Infor builds and provides software products for all aspects of an organisation and its business. We're taking a closer look at the global leader after it made our Top 10 Procurement Software Vendors.
Established in 2002, Infor builds industry suites in the cloud in order to efficiently deploy technology that integrates with existing systems, driving customer-centricity and leveraging data science. More than 68,000 organisations around the world currently harness Infor's technology and solutions, using them to achieve business-wide digital transformation in order to overcome market disruptions.
"From manufacturing to healthcare and retail, we cover all industries and have ERP end-to-end solutions that are brought together by artificial intelligence technology."
Infor's CloudSuite solution promises to give businesses the ability to digitally transform and optimise the supply chain network end-to-end. From planning to delivery, Infor delivers real-time supply chain orchestration through connection. By connecting these processes and the partners and devices involved in them, companies can gain and improve real-time visibility and data-driven decisions. 
Optimised, data-driven decisions enable efficiency in the supply chain, helping organisations ensure that all orders reach customers on time and safely. This, combined with the Infor Coleman AI solution and its predictive and prescriptive insights, can help to build a supply chain network driven by intelligence.
The only way a supply chain can become truly competitive and flexible is through digital transformation. The agility and intelligence of a digitised supply chain will both take operations to the next level, and improve resilience as the market grows increasingly volatile. Infor's broad supply chain suite offers capabilities to digitally optimise networks from end-to-end.
Infor Nexus, the company's procure-to-pay automation solution, streamlines the procure-to-pay process, helping organisations manage data quality more effectively. The platform works across ERPs and other disparate systems, and automates document creation, order management and collaboration. Organisations can leverage this offering to make transactions more compliant, reduce costs throughout the business, and improve supplier performance.
SEE ALSO:
Improved collaboration and management will lead to stock-outs being avoided, and a reduced need for expedited shipments. All data from communications and negotiations, that will take place online, gets relayed back to the ERP, therefore keeping all companies involved in the network in the loop and on the same page.
An automated payment process enhances transaction visibility and certainty, whilst reducing time and costs. Reduced friction between trading partners will improve supplier relations and performance across the supply chain for businesses using the Infor suite of solutions.
For more information on procurement, supply chain and logistics topics - please take a look at the latest edition of Supply Chain Digital magazine.