Top 10 Procurement Software Vendors: GEP SMART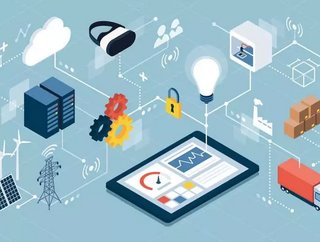 We're taking a closer look at GEP SMART here, after the company made the top 10 in this month's edition of Supply Chain Digital, to learn more about...
We're taking a closer look at GEP SMART here, after the company made the top 10 in this month's edition of Supply Chain Digital, to learn more about its procurement solutions.
GEP SMART is a unified procurement software platform, which allows procurement professionals to drive greater efficiency and performance via a comprehensive solution for direct and indirect procurement. 
Designed to streamline and automate an organisation's source-to-pay processes in a state of the art cloud platform, GEP SMART is a recognised leading platfom in the industry. It was awarded the Best Procurement Technology Award by World Procurement Awards in 2019, providing solutions for:
Spend analysis

Savings tracking

Sourcing

Contract management

Supplier management

Procure-to-pay
Comprehensive spend analysis is one of the foundations of successful strategic sourcing programs. This is because real-time, detailed visibility into data is the only way to gain the insights required to succeed. GEP SMART provides actionable insights and information across an entire business, down to item-level visibility, to help an organisation understand where spend goes and how make it more efficient.
Real-time visibility into cost-saving initiatives can make it easy to plan, execute, and track them. The GEP SMART platform enables defined scope and established savings targets for every strategic sourcing program, validating realised savings with finance and other stakeholders.
Effectively sourcing strategies is crucial to the success of any organisation running a procurement process. With the ability to find the right suppliers for a business through intuitive sourcing tools, GEP SMART enables collaboration across offices and countries, and the leverage of a supply chain's full potential.
Promising to deliver improved adoption and enterprise-wide compliance with its user-centric design, GEP SMART can also manage all source-to-pay processes on the go, with a mobile-native design. The digitalisation of this process can drive greater efficiency and effectiveness into procurement and supply chain operations.
Improved synergy and collaboration between procurement workers, suppliers, production, finance and other key stakeholders in another core offering of the GEP SMART platform, improving visibility and control over the entire network. Implementing industry best-practices is made easy with the standardised procurement process management solution.
SEE ALSO:
GEP SMART delivers solutions to a number of Fortune 500 and Global 2000 clients, along with leaders of the supply chain sector, such as Maersk, Dupont and AstraZeneca.
For more information on procurement, supply chain and logistics topics - please take a look at the latest edition of Supply Chain Digital magazine.