Top 10 Procurement Software Vendors: Blue Yonder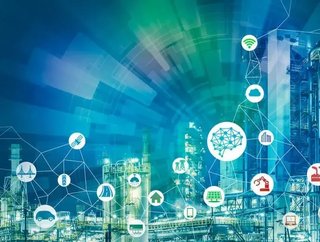 Formerly known as JDA Software, Blue Yonder has been transforming and optimising end-to-end business processes since 1985. We take a closer look at the...
Formerly known as JDA Software, Blue Yonder has been transforming and optimising end-to-end business processes since 1985. We take a closer look at the company here.
By providing users with an artificially intelligent platform that organisations can utilise for business planning, execution, delivery, and workforce solutions, optimisation across processes is made easy.
Blue Yonder strives to provide predictive capabilities in order to prevent disruption across an organisation with the use of artificial intelligence (AI) and machine learning (ML). Blue Yonder provides the benefits of an optimised and autonomous business decision-making platform to increase profitability and deliver a seamless customer experience that is both scalable and secure.
The cloud-based solutions that the company offers serve clients across a range of supply chain industries, including automotives, aerospace, retail, food and beverage and consumer goods. With order management, Blue Yonder can help manufacturers collaborate with retailers and create assortments and planograms. Real-time market indicators around consumer behaviour are included, helping marketers build actionable plans.
The solution can compile data on supply and demand curves, helping keep stock at the optimal level at all times. Inventory management tools are included, helping with replenishment and order fulfillment at all times. 
Speaking to Supply Chain Digital, Blue Yonder's CEO Girish Rishi discussed the changing nature of the supply chain in businesses. "The market is moving faster than I had anticipated, and our customers have been very quick to respond. It's true that supply chains have been considered conservative areas of business that happen in the background – they are not to be messed around with," he said.
"But that has changed dramatically; we see companies willing to take really bold moves in a bid to disrupt their approaches to business. We hear the word disrupt a lot, but I think what we mean is to reconstruct. Companies are looking at their operations and considering how they would structure their supply chains if they were starting over."
"We need to be breaking down silos and working across functions a lot," he says. "As a company we need to ensure that we're obsessed with creating value for our customers, so we have to create a sense of urgency around responding to customer requirements. Secondly, we have to increasingly recognise the importance of innovations and learning. For Blue Yonder, learning is a value that we need as it leads to innovative thinking and value creation, to the extent that I set aside time each week to learn new things and publish them to the company."
SEE ALSO:
For more information on procurement, supply chain and logistics topics - please take a look at the latest edition of Supply Chain Digital magazine.