Top 10 Procurement Software Vendors: Basware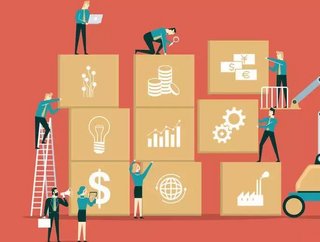 Basware, the European giants speeding up payments, has made the 'Top 10 Procurement Software Vendors' in this month's edition of Supply Chain Digita...
Basware, the European giants speeding up payments, has made the 'Top 10 Procurement Software Vendors' in this month's edition of Supply Chain Digital. Find out why here.
Established in 1985, the company provides purchase-to-pay solutions and services, removing the need for paper invoicing and streamlining the procurement process. Basware solutions also streamline the financial process, allowing businesses to gain visibility into the overall spend to release working capital to the supply chain.
Basware offers experience, advice and guidance to provide its clients best practices, business processes, and change management practices to achieve short-term objectives and long term goals.
About Basware and its e-Procurement solutions
Data is key to driving strategic procurement. This is why Basware strives to deliver an e-Procurement solution built to fit into the way that people already work, ensuring it seamlessly becomes the most natural way for them to get what they need.
An efficient and effective e-Procurement solution can provide a consumer-like shopping experience, mobile capabilities, advanced search functionality, personalisation and more. This makes lives easier and delivers orders sooner.
With limited spend visibility, it is impossible to drive cost savings and enable a strategic procurement approach within a business. Basware's solutions promise 100% spend visibility. By implementing Basware's automated procurement process, transparency can also be improved, which in turn improves supplier relations and reduces supply chain risks.
According to Basware, the number one priority to any supplier looking to implement e-Procurement should be user adoption. There is no point if people aren't using the system to purchase goods and services. 
When the system is used, a business can see increased compliance with procurement policies, streamlined processes, and significant amounts of time saved. User adoption is essential to solving business challenges and shifting to a strategic procurement organisation.
Basware states that its software is the "most advanced e-Procurement solution on the market." With intuitive UX software, and industry-leading technology beneath the surface, Basware's solution promises to deliver 100% user adoption and automation of the procurement process.
With spend visibility truly enabled, a business can understand how money is spent across the organisation, and gain control, saving money in both the short and long term. Automating control and compliance is another benefit of Basware's solution. This can provide the ability get more spend under management, without being overly controlling.
By combining 100% user adoption, spend visibility and advanced procurement technology, Basware promises to deliver significant savings.