Time to call time on procurement fraud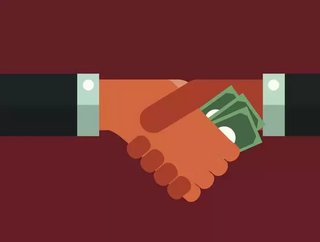 Fines at Rolls Royce, an arrest at Barratt Developments, a jail term for a senior aide at Buckingham Palace, the list goes on. Fraud keeps happening, e...
Fines at Rolls Royce, an arrest at Barratt Developments, a jail term for a senior aide at Buckingham Palace, the list goes on.
Fraud keeps happening, every type of company is affected and every sector of business and industry is guilty of not stamping it out.
Is it an inevitable consequence of 'doing business'? Humans are fallible after all. But this is major crime on a scale that we are only just starting to comprehend.
It's easy to say 'nothing to do with me' or presume 'not in this organisation', but if we continue to take this stance, a third of us at least will be wrong.
Procurement fraud is the second most commonly-reported type of economic crime according to PwC. In some industries, like construction, it is the most common type of fraud. A third of organisations were victims of procurement fraud in 2016, with larger enterprises with more than 1,000 employees being particularly susceptible.
Rolls Royce
In January Rolls-Royce was slapped with a £671m fine for procurement fraud. Most goes to the UK's Serious Fraud Office. The remainder will be distributed between the US Department of Justice and Brazilian authorities.
Under this 'Deferred Prosecution Agreement', the prosecution will reboot if Rolls-Royce doesn't meet certain requirements, or if the company repeats any of its previous dubious practices.
The company had used 'commercial agents' to help secure high-value contracts around the world, something the company admitted doing for a mere two decades.
Late last year, the regional managing director for London at Barratt Developments, one of Britain's biggest housebuilders, was arrested on suspicion of bribery following an investigation into the awarding of contracts to suppliers - alleged contract-rigging at a FTSE 100 listed firm.
It only takes one rogue individual with superior purchasing power to commit a major procurement fraud that can go unnoticed for a sustained period of time.
Royal Household property manager Ronald Harper was responsible for maintaining Buckingham Palace, St James's Palace, Clarence House and Windsor Castle for nearly two decades, before he was suspended amid allegations of taking bribes from property services contractors.
Harper was found to have received over £100,000 in corrupt payments from directors of three different property services companies between 2006 and 2011. In return, these companies were awarded "large contracts for work at the Royal Palaces". He was jailed for five years alongside half-a-dozen co-conspirators.
But where is the public outcry and Government crackdown? Why don't professional bodies cast out guilty companies? Too much complacency, and an unwillingness to tackle the problem, seems to be the norm. And that comes at a huge cost.
Eye-watering cost
How long do you think it takes for procurement fraudsters to scam £4,000 from the UK economy? An hour? A minute? Try just one second. Shockingly, this equates to nearly £346 million every single day of the year.
That's based on a total volume of procurement fraud that stands at an eye-watering £127 billion a year across the UK, according to figures last year from Experian, a global information services group.
In the area of indirect spend, where blur Group specalise, expenditure on 'non-core' goods and services to support in-house functions like marketing and IT,  is particularly susceptible to procurement fraud, because more often than not it is poorly managed and fragmented.
The long tail of indirect spend – known as 'tail spend' – is a highly-fragmented, high volume of low-value transactions. Purchases that fall into this segment of indirect spend commonly include office supplies and professional services.
By and large, tail spend is poorly managed, if at all. Internal stakeholders with purchasing power are able to spend company cash without sign-off from a procurement team or superior, as long as the individual transaction is under a certain threshold.
Procurement fraud can only happen when sufficient systems and processes aren't in place to prevent it. So, if there are poorly managed procedures, the corrupt will find and exploit loopholes, for personal or professional gains, such as the contract that isn't being tightly managed, or the supplier who isn't the best choice for the company, but still gets the lucrative work.
So what should we be doing to prevent it?
1) Quality Assessments
Keep a close eye on the quality of goods or services being procured and purchased by your organisation. If there is a dip in quality which seems to be sustained over a certain period of time, it could be a warning sign that someone is being wrongfully rewarded for using a sub-standard supplier.
2) Question Price Increases
Scrutinise any and all increases in pricing. If there is a tendency for a buyer to wave through price hikes without proper scrutiny, it may be time to ask 'why?'. Both suppliers and buyers need to be able to justify even a small price increase. If they can't, the situation warrants further investigation.
3) Look at Long-Term Supplier Relationships
Identify long-term incumbent suppliers. If a supplier seems to have become a permanent fixture, but their performance doesn't appear to warrant such permanency, there is a potentially unsavory reason for their positioning as a preferred supplier.
This is a relationship that may not be benefiting your organisation. It may not always be a sign of fraud, but at the very least all supplier relationships need to be reviewed regularly, and contracts put out to re-tender, to promote competition and innovation within your supply chain.
4) Multilateral Communication
Make sure that communication with a single supplier is not left to just one person without your organisation. If a single person is the sole facilitator of communication with your supplier, it is much easier to eliminate potentially-damaging information from reaching other employees or team members.
5) Listen to Employees
Never ignore feedback or concerns put forward by another employee. If a relationship with a supplier is ringing alarm bells among your staff, listen to what they have to say. If their concerns seem credible, take steps to investigate.
6) Spend Management Technology
Easily accessible spend management technology is available to effectively track transactions – even within the long tail of your indirect spend. Sophisticated digital platforms can effectively and efficiently help you to make sense of what is a complex and fragmented area of your expenditure.
7) Educate
We need more awareness and understanding around procurement fraud - what it is, how to spot it and prevent it.  Most employers don't know what bid-rigging is for example. Selecting a shortlist blindly based on current suppliers, known names and previous contacts is bid-rigging. It happens every day across countless organisations.
Cost reduction economy
Of course, there is another obvious reason why we should all be working to eradicate procurement fraud - it saves money.
When we are all operating in a cost reduction economy,  tackling procurement fraud has to be an essential element of any cost reduction strategy, especially when savings of up to 10% on annual expenditure can be made, according to a recent report 'The Financial Cost of Fraud 2017' by financial experts Crowe Clark Whitehill.
Implementing such a strategy across a business, improving oversight of every budget area of direct and indirect spend, ensuring better supplier relationships, saving money and cracking down on procurement fraud, seems like a win-win-win.
More and more companies, including many of our customers at blur Group, are going down this route and achieving significant savings, up to 20% in indirect spend, in line with research from the likes of Accenture.
Meanwhile, back at Rolls Royce according to a report in The Guardian, 30 Serious Fraud Office investigators are continuing to look at 'fresh lines of inquiry'. There are calls for individuals to face prosecution, but it remains to be seen whether charges will be brought in the next few months...
Philip Letts is CEO of global procurement platform blur Group