Thai airways reacts to safety concerns emanating from international audit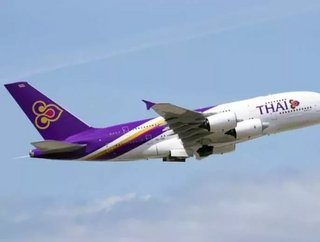 Follow @SamJermy and @SupplyChainD on Twitter.Thai Airways has reacted to the international audit findings from the International Civil Aviation Organis...
Follow @SamJermy and @SupplyChainD on Twitter.
Thai Airways has reacted to the international audit findings from the International Civil Aviation Organisation in a bid to allay fears over lax aviation safety procedures in the South East Asian country.
China has joined South Korea and Japan in stopping Thailand-based airlines from flying charters in recent weeks and new routes because of safety concerns highlighted by an international audit, Thai officials announced.
The move will come as a blow to Thai air carriers that have just begun to recover after a poor 2014 when political protests slashed the number of tourists visiting the country.
The halt is disrupting the peak travel season around the Thai New Year holiday in April. About 100 charter flights to Japan alone have been cancelled and some 30,000 tickets either refunded or modified, Somchai Piputwat, the Director General of Thailand's Department of Civil Aviation (DCA), told reporters.
Charamporn Jotikasthira, Thai Airways International President, said in a statement: "THAI places safety first before finances. No matter the outcome of the ICAO USOAP audits on Thai Department of Civil Aviation (Thai DCA), Thai Airways International (THAI) is committed to delivering the highest safety practices for the flying public. We have been and continue to follow above and beyond the requisite compliance requirements of air safety standards and regulations worldwide.
"Regarding the ICAO USOAP findings, while the Thai DCA passed the last ICAO USOAP audit in 2005 with no Significant Safety Concerns (SSC) being issued, the recent audit resulted in findings that attributed to ICAO issuing an SCC.  Though the findings are most undesirable, it can be viewed as a positive potential for Thailand in that the USOAP audit results will trigger a leap in improvements in aviation safety monitoring standards. The Royal Thai government is committed to bringing Thai DCA abreast to meet all requirements of aviation industry.
"THAI continuously reviews and implements safety technologies to operate our flights safely and efficiently, meeting required standards as well as exceeding standards that are required by external authorities. Regarding the additional safety checks, throughout the past around the world, aviation authorities have been conducting regular safety checks on all airlines, including THAI as they normally do with all carriers operating to their airports."
Flights that are currently operating will not be affected but these Thai carriers are expected to have to undergo increased inspections by regulators from other countries as a result. Thai Prime Minister Prayuth Chan-ocha has instructed the country's foreign minister to discuss the ban with Japan, and has ordered an urgent overhaul of the civil aviation department.
The ban comes at a particularly difficult time for the Thai aviation sector, which has already been struggling with lower tourist numbers, following political protests in the country last year.
For more information, and to view the Thai Airways statement in full, please visit: http://www.prthaiairways.com/news/node/940.html