Is technology the answer to effective SRM?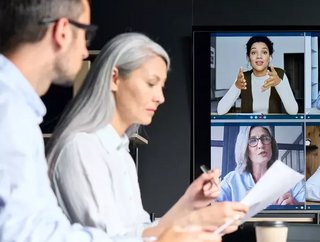 Duncan Brock, CIPS; Nitin Salvio Dsouza, Publicis Sapient; & Martin Wabara, GHX discuss tech's role in effective supplier relationship management (SRM)
Put simply, "if your suppliers fail, you fail," says Duncan Brock, Group Director at CIPS. Businesses during the pandemic were quick to discover that "finding alternative sources for goods that failed to show up wasn't easy. If you're sourcing halfway across the world and expect to find sources closer to home, that is not always possible. When your suppliers' suppliers failed, you may not even have known until weeks later which made finding a solution more difficult."
Agreeing with Brock, Martin Wabara, Head of Supplier Sales for GHX Europe comments: "it is fair to say that 2021 was like no other year! Many organisations have had to evolve how they operate inside and out. This has led to a change in how people build and cultivate relationships. Many would agree that managing these relationships will now require enhanced use of technology to further understand and respond to customer needs in the new remote and hybrid-remote era of working."
What is Supplier Relationship Management?
Supplier Relationship Management (SRM) is a 'soft skill' for procurement and supply managers. The process involves a relationship formed between buyer and supplier that is subject to goods or services being purchased and supplied. 
By adopting an effective supplier relationship management (SRM) strategy, organisations can assess and support suppliers in their obligations to fulfil the contract terms. "By breaking down the processes in the relationship, the procurement team can measure success at each level and criteria to deliver the right outcomes for the business," added Brock.
The basic components when it comes to managing your suppliers include a deep dive into their ethical conduct, accountability, governance, how effectively they communicate, their willingness to collaborate and be open and resourceful.
The benefits of effective SRM
Cost efficiency:

close collaboration, results in more accurate forecasts, and honest decision making on how to improve production and procurement efficiencies. 

Technological advances:

suppliers and buyers can advise each other on the latest developments.

Market development:

shared ideas can create new markets. 

Risk reduction:

understanding suppliers results in fewers risks of fraud or modern slavery that could be hidden deep within multiple supplier layers. 

Sustainability:

ethical initiatives such as sustainability can be shared with suppliers and encourage development. Good supplier management of supply chains can help to reduce waste and carbon emissions. 
In order to be effective in SRM, "trust, collaboration, coordination, and transparency are vital ingredients of supplier relationship management. Successful supplier relationships have a multiplier effect on extracting joint value for both parties and driving competing advantage," says Nitin Salvio Dsouza, Digital Supply Chain Lead for EMEA APAC, Publicis Sapient.
Agreeing with Dsouza that open, transparent, honest communications, alongside a willingness to collaborate is crucial to effective SRM, Brock sees technology being a great enabler for increasing the process's speed, such as automation for transactional procedures. "It can make supply chains more transparent so businesses are less likely to be the victims of fraud or inadvertently finding slavery further down the supply chain. Businesses now have more data than ever before but don't know how to use it. By harvesting supply chain data, businesses can find new markets or can be notified of any red flags that can increase risk for their operations," said Brock. 
"Technology is a key enabler of a successful SRM," added Dsouza. "At Publicis Sapient, we work with leading retailers, designing and building tools based on supplier experience through the lifecycle; from source to contract, contract to procurement and procurement to payment.  
We have developed next generation supplier relationship solutions that enable sharing of highly useful, actionable data in real time, be it for consumer insights for demand planning, or inventory data for replenishment. We ensure the systems make every interaction between the supplier and client have the least amount of friction possible. We automate processes to reduce the cost of operations, such as self-service catalogue set up, pricing and promotion.  We work with clients in providing tools to self-certify, following best practice audit requirements and enabling companies to verify adherence to standards and provenance."
But is technology alone the answer? 
"Technology is one of many elements," adds Dsouza, who explains that "it certainly is key to effective SRM, when implemented in the right ways, but it does not operate alone, in a bubble. Strategy and culture are also vital." 
Which is why organisations that are looking to ensure that their SRM is sustainable should invest time and effort into not only technology, but people and processes too. "Buyers need to be keenly aware and understand the benefits of enabling a sustainable supplier relationship management. It is important to source and procure wisely, selecting the right partners who meet the goals, objectives and values of the company," says Dsouza.
"The next step is to enable the right mechanisms of sharing information, ways of working, financing and putting in controls that can augment the relationship. Also key is setting up the right operating model that drives governance, with a focus on making the relationship work. Senior stakeholders need to be involved."
Adding to Dsouza's comments, Wabara says: "We also need to get much better at using data in our processes. The supply chain stands to benefit hugely from greater levels of data analytics, which enables both greater insight across the supply chain for customers and suppliers as well as allowing for data-driven efficiency savings by driving down human error and speeding up order processes. This improved sustainability derived from better data use will also lead to more sustainable practices throughout the supply chain, as logistics becomes streamlined and waste is minimised. With COP26 showing that the world is expecting an urgent shift towards more sustainability, getting data analytics right will be critical both for supplier management and the wider transformation of supply chains into more efficient and sustainable structures."