AI tech can stop procurement being too reactive, says Aera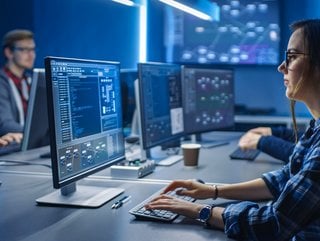 Jennifer Chaplain of Aera Technology says AI can help prevent procurement teams working reactively, a problem caused by "having to juggle strategy and execution while making hourly decisions".
Aera AI expert Jennifer Chaplain says AI can help procurement teams be less reactive, allowing them to make more proactive & strategic decisions
​​​​​​​Procurement is battling a long-standing problem of being reactive, when today's market demands that it needs to be more reactive, a leading AI expert says.
Jennifer Chaplain is Solution Engineering & Customer Engagement Principal for Aera Technology, which helps businesses use real-time data and AI to predict business risk and opportunity.
She says that procurement teams are often forced to work reactively because they "juggle strategy and execution while making hourly decisions", as well as "responding to supply chain and logistics volatility, and managing costs and compliance".
Chaplain says that often, such teams have to act without full context for the decisions they make. This, she says, is compounded by the sheer number of decisions that must be made in today's challenging and ever-shifting markets.
She adds: "Procurement teams also frequently rely on siloed technology systems and business processes that don't provide real-time visibility."
In many cases, says Chaplain, decisions are delayed by "complexity amid the slow speed of human collaboration and alignment".
She adds: "Information has to be gathered and analysed not just from data lakes, but spreadsheets, emails, or even faxes."
Meanwhile, she says, traditional approaches to capturing knowledge and determining the best actions aren't enough to stay competitive.
"True digital transformation of procurement requires technology that enables faster, more accurate decision making," Chaplain stresses.
Today's procurement leaders are expected to drive the execution and management of contracts in collaboration with internal stakeholders and suppliers.
Their teams, meanwhile, are also expected to contribute to the vendor management lifecycle, including areas such as ESG, risk, and performance requirements.
Automation 'can help procurement being proactive'
There are a raft of procurement automation solutions to do the heavy lifting in these and other areas, and in her role Chaplain implements core technologies and also designs decision intelligence workflows for global companies.
She says that tech innovations that can help procurement shake off its default reactive position include decision intelligence.
"This is the ability to digitise, augment, and automate decision making," she says. "And it's a fast-growing trend. We've seen it drive positive outcomes for supply chain functions, and companies are also applying it to procurement, finance, and revenue management."
She adds: "This is a new frontier for digital transformation, allowing procurement teams to improve decision making across a wide range of activities.
"For example, procurement professionals often need to act quickly. But how do you respond when a strategic supplier's key performance metrics go down?
"With manual processes and a lack of visibility, it could take days to identify the issue, followed by further days of analysis to identify options and to reach a decision. Through decision-intelligence technologies like AI and ML, these issues can be identified in real-time.
"Procurement teams can therefore quickly analyse the data, predict the outcome of changing vendors, and receive a recommended course of action."