Tampa Port Authority at IPO Global Pineapple Conference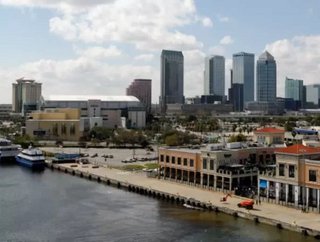 The Tampa Port Authority (TPA) is blazing new trails into the fresh fruit service and logistics chain and will participate as a sponsor of the IPO Glob...
The Tampa Port Authority (TPA) is blazing new trails into the fresh fruit service and logistics chain and will participate as
 a sponsor of the IPO Global Pineapple Conference, an annual program of the International Pineapple Organization (IPO), to be held November 1, at the San José Marriott Hotel, in San José, Costa Rica.
As part of the port authority's participation in the conference, Raul Alfonso, the TPA's executive vice president and chief commercial officer, will take part in a panel discussion on the fresh produce industry's long-standing logistics and distribution challenges, with the port's new business partner, Green Express. Just last month, the port authority signed a letter of intent with Green Express to develop an express rail service for refrigerated cargoes between the Port of Tampa and the American Midwest market.
he agreement addresses the development of an on-dock transload and rail-served facility connecting Tampa to the Midwest region, offering great efficiencies to the food and agricultural industry in Florida and the Midwest markets, as well as providing ocean carriers serving these markets with a more efficient option.
 "I am extremely honored to be a part of a panel to talk openly about challenges facing the fresh produce industry and how we can work together as service and logistics professionals to create greater efficiencies, such as what we are venturing to do with our partners Green Express and Iowa Pacific Holdings, in Tampa. It's very exciting to be a part of meaningful dialog in an open forum that will spark new ideas and result in increased business opportunities for all involved," Alfonso said.
"Logistics is the cornerstone of the perishable industry in general, and the pineapple industry especially.  The initiatives that the Tampa Port Authority and Green Express are involved in will be a major plus for our industry.  Pineapple growers and exporters will benefit from this new trade route and logistics solution to their supply chains, and are anxiously waiting to learn more about this alternative," Will Cavan, Executive Director of the International Pineapple Organization, said.
"Green Express is excited to be partnering with Iowa Pacific Holdings and the Port of Tampa in presenting a logistics platform that will give the pineapple industry an option that will help get their quality product to market faster and more efficiently. Through our direct and quick route to the Port of Tampa on our refrigerated boxcars, the express GX train will reduce transit times by as much as six days or more, which accounts for about 20% of a pineapple's quality shelf life. When time and temperature matter, the GX platform can deliver on the quality promise," Nick Pacitti, Vice-President of Business Development for Green Express, said.
About the International Pineapple Organization (IPO)
The International Pineapple Organization (IPO) is a Global Trade Organization (GTO) in Winter Park, Fla., dedicated to addressing critical issues that affect the entire Pineapple Industry Supply Chain.
About Green Express
The Green Express platform provides a sustainable logistics solution for perishable products combining speed, reliability and available capacity to control and optimize long-haul transportation. This results in optimized food quality, improving product freshness that converts into more sales, less waste and higher margins for growers, processors and retailers. 
About Iowa Pacific Holdings
Iowa Pacific Holdings operates a dozen railroads in the U.S. and the U.K. and has extensive experience operating a refrigerated car fleet.
About the Tampa Port Authority (TPA)
In addition to being a U.S. top ten cruise homeport, the Port of Tampa is one of the nation's largest and most cargo-diverse seaports. The port handles a full array of cargoes, from building materials to petroleum products, for the entire west/central Florida region. The port is the largest economic engine in the region, supporting about 80,000 jobs and generating $15.1 billion in annual economic impact. For more information about the Port of Tampa.