Taking command of the supply chain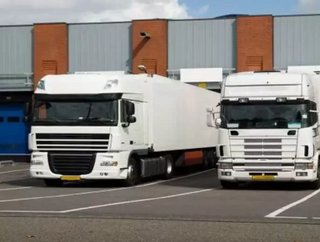 Ever-changing patterns in customer demand, globalization, multi-channel distribution, outsourced manufacturing, increased competition, security threat...
Ever-changing patterns in customer demand, globalization, multi-channel distribution, outsourced manufacturing, increased competition, security threats, economic volatility, and a growing focus on sustainability all add to the complexity of supply chains.
The recession especially has highlighted the need to build a risk-proof supply chain that's more capable of dealing with market fluctuations, cost volatility and regional political instability. Climate change poses another layer of risk to the supply chain, as more severe and frequent weather patterns threaten physical assets, such as manufacturing plants, as well as food supplies and access to secure, stable sources of energy.
All of this means companies are getting smarter with respect to mitigation strategies and how they collaborate with suppliers. Flexible, multi-sourcing strategies, performance-based contracts and increased IT investment, are emerging as top solutions this year, according to new analysis from global supply chain adviser AMR Research, which recently published its annual Top 25 Supply Chain list.
SUPPLY CHAIN STRATEGY
A key trait shared by all businesses that made this year's list was the ability to see early signs of trouble and thus secure strong cash positions, which enabled them to command greater supply chain agility and knock off competitors. Kevin O'Marah, chief strategist at AMR Research, said one notable trend that remained from last year is the growing importance of intellectual property as a key factor in supply chain strategy.
Apple topped the list two years running, recognised for the successful transformation of its traditional supply chain and services, which resulted in better products and a strong return for shareholders.
The digital supply chain evolution is not only limited to Apple, of course, but the firm is credited with building a supply chain that transformed the mobile device industry; one in which warehouses are being replaced with data centers, trucks replaced by bandwidth, and so on.
"It may very well be an easier supply chain to manage, with no inventory carrying costs, purchase orders, supplier scorecards, trucks, or excess, but it will take a new way of thinking," said O'Marah.
"Long gone is the plan, buy, and make functions supply chains have been built on. Within the digital supply chain, you receive one item into inventory and sell it a million times over without restocking. While it took roughly three years to sell one billion songs, Apple boosted sales from $4 billion to $5 billion in just five months."
Another growing trend this year is nearshoring — outsourcing closer to home. A hangover from last year's soaring energy prices, nearshoring is gaining momentum as companies look to chop costs across the supply chain. The key benefits of nearshoring are better trade terms and incentives, less transportation risk and more control over vendors' environmental performance.
RISKING DISASTER
Factoring climate change into the supply chain is increasingly viewed as a necessity, both in terms of managing reputation and risk. Natural disasters can interrupt supply chains indefinitely, but they are hard to predict, adding to the risk. The Association of British Insurers estimates that last year was one of the costliest catastrophe years in history.
Globally, economic losses linked to floods, storms and hurricanes, among other disasters, totaled nearly £200 billion — a threefold increase from a year earlier. It predicts that, as a result, insurance premiums could easily double over the next decade. Meanwhile, the availability of coverage could become non-existent in high-risk areas that are increasingly prone to natural disasters, which would have a knock-on impact on companies' bottom line.
British grocery giant Sainsbury's warns that the short-term and long-term interruptions to its supply chain from climate change could significantly increase the operational costs for suppliers, which would, in turn, impact its business. Fluctuating commodity prices around natural resources such as oil and food commodities and fuel prices also have an impact on the business.
The company recently won the Chartered Institute of Purchasing and Supply Awards 2009 for its work on a 'zero food waste to landfill project', which will use anaerobic digestion technology to turn all of its food waste into electricity by 2012, rather than burying it in the ground.
This will also save the company money, as the government is sharply increasing landfill taxes year-on-year to discourage wasteful practices. Sainsbury's CEO Justin King said working with suppliers to reduce the supermarket's own carbon and energy bill is "absolutely necessary".
Wal-Mart, one of the world's largest retailers, has taken greening the supply chain to a whole new level with the introduction this summer of a 15-question Sustainable Product Index. The index will establish a single source of data for evaluating the sustainability of products across its 100,000 global supplier partners.
"Customers want products that are more efficient, that last longer and perform better," said Mike Duke, Wal-Mart's President and CEO. "And increasingly they want information about the entire lifecycle of a product so they can feel good about buying it. They want to know that the materials in the product are safe, that it was made well and that it was produced in a responsible way.
The survey will serve as a tool for Wal-Mart's suppliers to evaluate their own sustainability efforts. Questions will focus on four areas: energy and climate; material efficiency; natural resources, and; people and community.
OVERALL GOALS
King and Duke are hardly alone. Recent research by accountancy firm PricewaterhouseCoopers of 1,000 CEOs from some of the world's leading companies showed that nearly half are making changes in their supply chain in response to climate change, while 66 percent are already making a return on this investment, or expected to do so within the next 12 months, from climate-change mitigation related actions.
"If a business has an overall goal to reduce costs, then the move to a green supply chain should dovetail with the business goal," observes Martin Murray, a leading supply chain consultant and author.
Specifically, he advises a company to examine its overall business goals and identify how a transition to a green supply chain can help achieve those goals. For example, if a business wants to reduce its energy costs it should start by looking at the consumption to see if a reduction can be made by using more energy efficient and greener equipment.
Consultant Arthur D. Little cautions: "The well-known example of the demise of the US ice industry with the development of refrigeration taking out a whole supply chain could soon sound familiar to companies dependent on carbon intensive products and services."