Symbio acquires cloud expert Ethos Technologies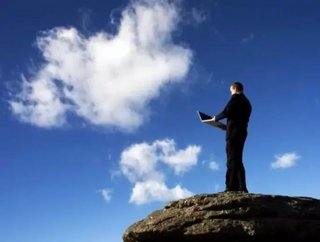 Symbio, a leading provider of research and development innovation services and outsourced product development solutions, announced that it has entered...
Symbio, a leading provider of research and development innovation services and outsourced product development solutions, announced that it has entered into a definitive agreement to acquire Beijing-based Ethos Technologies, a leader in the consulting and research and development services space for social software and cloud computing.  
The acquisition strengthens Symbio's ability to provide advanced product design and engineering co-creation services to global technology market leaders.
Adding Cloud Computing, Enterprise and Social Collaboration Expertise
Founded in 2005, Ethos Technologies has built a range of solutions on various social cloud platforms in industries such as retail, media and entertainment.  Ethos was one of the first companies to develop a commercialized solution on the Windows Azure platform and has been widely recognized as the leading R&D service partner for Azure in China.  
The acquisition of Ethos also adds significant expertise for Symbio in other areas such as Amazon EC2, Google AppEngine, Drupal and Microsoft Dynamics.  Through this acquisition, Symbio can now offer a one-stop solution to create advanced cloud applications and services which support all major mobile platforms, such as Windows Phone, iOS, Android, webOS, ensuring fully optimized user experiences across any Internet-enabled device.
"Symbio acquired Ethos Technologies for its success and cutting-edge engineering competencies in social and cloud computing solutions," Jacob Hsu, CEO of Symbio, said. "With this acquisition, Symbio furthers its strategy of delivering innovation co-creation solutions focused around ubiquitous computing with mobile cloud services."
Olav Nedrelid, CEO of Ethos, added, "We are delighted to join Symbio, the global leader in innovation and R&D services. With this union, we can bring Ethos' established offerings and solutions to a much wider audience, perfectly complementing Symbio's strong leadership in mobile and device technologies. Cloud + Mobile + Device are the key ingredients in the 'consumerization of enterprise IT', and we can now really help innovators around the world drive this exciting trend forward."
SEE OTHER TOP CLOUD STORIES IN THE WDM CONTENT NETWORK
Dell making strides in the cloud
Gartner talks cloud contract risks
Supply Tech: GXS Acquires RollStream
Check out May's issue of Supply Chain Digital!
 About Symbio
Symbio, a leading software foundry, provides software product engineering and R&D co-creation services to the world's technology innovators. Symbio specializes in feature-rich software products for companies embracing the digital convergence transformation in communications and technology.
World-leading companies like China Mobile, IBM, PayPal, Microsoft and Nokia already rely on Symbio for faster, innovative, and highly cost-effective technology outsourcing.
About Ethos Technologies
Ethos Technologies offers clients a range of enterprise solutions built on social cloud platforms based on Microsoft and open source technologies, enabling them to unlock the huge potential of cloud computing.
Ethos has the first and only Microsoft Azure Most Valuable Professionals (MVP) in China, and has been featured in events such as the keynote at Microsoft's 2010 TechEd Beijing
Edited by Kevin Scarpati