Sustainable procurement 'must be driven by CEOs' - report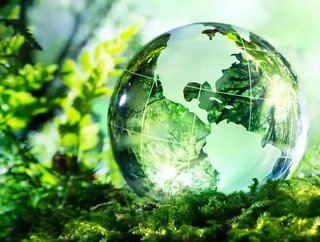 Sustainable procurement most effective in businesses where CEO is also 'chief environmental officer', concludes industry-wide report
Procurement will never become sustainable unless CEOs take ownership of developing sustainable purchasing procedures and policies, according to research.
The global study - by Dutch multinational management and technology consulting firm, BearingPoint - concludes CEOs were effectively 'chief environmental officers'.
As such, the report says,they are key to providing the vision and leading the strategy needed in order to make procurement sustainable.
Businesses looking for leadership on sustainability
BearingPoint Researchers interviewed a total of 700 company leaders, as well as procurement and sustainability experts. More than 40% said that they sought inspiration and direction from top management. The figure in Asia and the US was even higher - coming in at just over 50%.
The study also found that there is a perception gap in businesses between management and operations regarding sustainable procurement. People in leadership positions are almost twice as likely to believe that such in-house strategies are 'highly advanced', than those in operational roles.
As for the key reason for adopting sustainable procurement practices, more than half of respondents felt competitive advantage to be the driving force.
The report also found that companies with a baseline measurement of carbon emissions were better prepared to source more sustainably, and decarbonise supply chains.
Those without baselines were three times more likely to experience barriers and frustration in achieving sustainability targets.
BearingPoint said C-level executives shared ambitious visions and targets for more sustainable business and their teams expected clear guidance on how to reach them.
Lack of training and reporting are sustainability barriers 
However, it said that challenges remain when it comes to turning ambition into action, with insufficient training and a lack of reporting on supply chain sustainability/transparency given as the biggest barriers to sustainability goals.
More than three quarters (76%) agreed higher IT budgets were needed to track scope three emissions.
CEOs should focus on overcoming barriers such as insufficient training, difficulties in translating impacts into financial benefits, and the lack of reporting on supply chain sustainability.
Ralf Dillmann, partner sourcing and procurement at BearingPoint, said: "Sustainable purchasing transformation is the next CEO challenge, with leaders inspiring their teams to act sustainably. "Leaders need to take ownership to support organisational change and allocate budget to make their strategy happen.