Sustainable procurement makes good business sense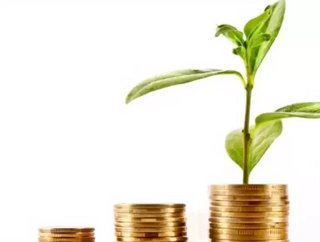 Follow @WDMEllaCopeland In this day and age companies have to look to being environmentally friendly in all aspects of their business and in doing so e...
In this day and age companies have to look to being environmentally friendly in all aspects of their business and in doing so ensure that it is not just the environment which will benefit.
To implement sustainable practices there needs to be a pay-off in terms of cutting costs, increasing product sale price, attracting more custom or better staff.
According to the awareness group Action Sustainability, between 60 and 80 percent of a company's total spend is likely to be on their supply chain. Sustainable procurement has therefore become an important part of client and contractor processes and procedures, in order to make their activities more environmentally friendly.
Making the move to become more sustainable has a wide range of incentives, whether it is to improve your brand reputation, establish a competitive advantage, or to bring your trading in line with environmental legislation. Some organisations also tackle their procurement objectives in order to promote resource efficiency or to increase standing in rankings like the Dow Jones Sustainability Index.
Whatever the driver, implementing sustainable procurement should always have positive final results for your businesses, whether it is to cut cost, increase product sale price, or to attract more custom or better talent through your brand reputation.
Ian Heptonshall, Director of Action Sustainability, believes that no business should make the move to sustainable procurement unless they can see a clear benefit.
"Ask that question: why do you want to be sustainable? The companies that want to be sustainable because they have a passion to be green alone can only take it so far, unless they've got board level buy-in to being sustainable, they won't be successful. The business needs to understand why it makes business sense to be sustainable. I believe that every business has a business case, you just need to identify it," he said.
To help companies implement sustainable procurement, Supply Chain Digital together with the Director of Action Sustainability Ian Heptonshall have come up with an easy eight-step plan to get started on the road to a more sustainable future.
1.       Work out why it would benefit you to become more sustainable
a.       Could you save costs by being more resource efficient?
b.      Has new legislation made sustainability vital?
c.       Could you increase your product price?
d.      Do you need to improve your brand reputation?
2.       Make it viable – identify a policy you can put to the board
a.       You need to come up with sustainable procurement policy which will be signed off and sponsored by a director of your board.
b.      To make it viable you need to understand about the whole life costing of the products you procure.
                              i.      Is buying a cheaper alternative making it more expensive in the long term? (Think about the cost of disposal- will you product need to be put to landfill in the future?)
c.       Sustainable procurement also involves adding value to existing products –
                              i.      Is something improved by using sustainable materials? Could you charge more for it?
3.       Develop a strategy which underpins the policy
a.       The first step of that strategy is to do a risk assessment
                              i.      Understand what your sustainability impacts are (Carbon, Water, Waste, Ethical
b.      The next step is applying this to your business, getting everyone together (including those outside the procurement team) to understand what your sustainable impacts are.
c.       Heat mapthose according to spend categories – water may not be an issue if you're talking about labour contracts, but ethical standards may not.
4.       Focus your time and effort where you can make a difference
a.       If your spending capability is small, we would advise you not to address a big area as you're not going to make a difference in that area.
5.       Engage with your supply chain.
a.       Look into the capability of current suppliers, and the possibility of others. Talk to people about whether or not they can meet your expectations.
6.       Set your measurements.
a.       Set how you are going to measure your progress and the impact you've had on your supply chain. You can get an external consultant to do this.
b.      You shouldn't use a different measuring system to the one that you normally use. Build new information into existing supplier scorecards and relationship management systems. It has to be business as usual, so you're not asking your procurement team to do two jobs.
7.       Embed the new strategy into other aspects of the business.
a.       Consider the new wording which may be put into a request for quotations, what contract clauses you're going to put into your contracts so the supplier meets your sustainability objectives.
8.       Set Targets
a.       Set standards, targets and a goal for when these should be achieved by.
b.      After this, continue to work with your suppliers to see how you can improve.
In these eight easy steps it is easy to identify and develop a strategy for the problem areas in your supply chain, something which Heptonshall believes is important to recognising the importance of procurement to business operations.
"Unless the procurement team is seen to be helping a business achieve its sustainability objectives, and the overarching objectives of the business, there's a danger of a procurement team being seen as a sort of back office function, just a buying function rather than being a strategic function that can really help the strategy of the business," he explained.
More and more companies need to recognise the true value of their procurement processes and the value that they can add to businesses. For more information check out the Action Sustainability website.