Supply chain synergies secure B&Q retail distribution for XPO Logistics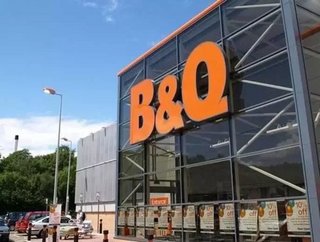 Follow @SamJermy and @SupplyChainD on Twitter. Following a strategic review of its supply chain operations, B&Q has awarded the management of all...
Follow @SamJermy and @SupplyChainD on Twitter.
Following a strategic review of its supply chain operations, B&Q has awarded the management of all its UK and Ireland retail and horticulture transport operations to XPO Logistics.
Part of the Kingfisher Group, B&Q is the largest home improvement and garden centre retailer in the UK, employing more than 30,000 people nationwide. The company stocks more than 40,000 products and welcomes more than three million customers every week.
Under a long-term agreement, XPO Logistics will take responsibility for the planning and national distribution of a wide range of goods direct to over 300 B&Q stores. This will involve XPO Logistics managing a fleet of 220 tractor units and 750 trailers, making up to 3,200 retail and horticulture deliveries per week in peak season, with support from a team of over 390 XPO Logistics colleagues.
The new contract builds on XPO's existing relationship with the Kingfisher Group in Europe, which includes distribution for DIY retailer Castorama in France, and B&Q's reverse logistics business in the UK.
Richard Cawston, Logistics Solutions Managing Director, UK and Ireland, for XPO Logistics, said: "This is an exciting new development for XPO Logistics, underlining our strength in innovative distribution solutions for retail.
"We look forward to working closely with B&Q to drive further supply efficiencies and deliver industry-leading service to every one of its retail outlets."
XPO Logistics is a top ten global provider of cutting-edge supply chain solutions to the most successful companies in the world. XPO Logistics has 195 locations in the United Kingdom, including approximately 3.5 million square metres of warehousing, and over 15,000 employees. The company offers comprehensive solutions for transport, global forwarding and logistics, including e-fulfilment, reverse and temperature controlled logistics, VAS, bonded and COMAH warehousing, and the UK's largest owned ADR pallet network. XPO Logistics serves customers in multiple verticals, including food and beverage, retail, aerospace, automotive, chemicals, high tech, pharmaceuticals, textiles and publishing.
XPO's corporate headquarters is in Greenwich, Connecticut USA, and its European headquarters is in Lyon, France. The company serves more than 30,000 customers worldwide with a highly integrated network of over 54,000 employees and 887 locations in 27 countries. The company holds an 86.25 percent controlling interest in Norbert Dentressangle SA. The remaining ND stock is traded as GND on Euronext Paris / Euronext London.
For more information, please visit: www.xpo.com