Supply Chain Digital on LinkedIn LIVE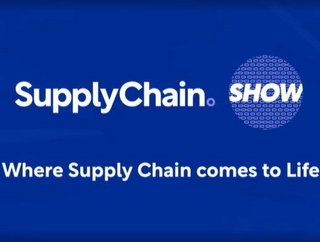 JAGGAER Vice President of Product Marketing, Scott Byrnes, on how digital transformation is changing procurement, and helping solve staffing issuesr
Scott Byrnes was our special guest on our fortnightly Supply Chain Digital Live LinkedIn Live show, where we discuss and analyse supply chain issues, for the benefit of our 75,000 LinkedIn followers. Byrnes discussed JAGGAER's recently announced shift in strategy, Autonomous Commerce - a form of self-governing platform for buyers, suppliers, IoT tech and partners.
How did Autonomous Commerce evolve?
Past success always leaves clues, which is why Autonomous Commerce (AC) has its roots in the consumer commerce revolution of some years ago. This transformed the way consumers bought goods. It gave us better pricing and service, as well as greater selection - and it was all due to a fundamental shift in the business model.
Why do businesses need to change?
Business leaders have realised they can't solve today's disruptive problems by applying incremental change to a business model whose time is probably over.
So with AC we've given them a way to apply the same principles of the consumer commerce revolution to enterprise commerce. It gives enterprise buyers a much greater selection, and opens their sourcing options, by putting 5 million suppliers on a single enterprise commerce network.
AC intelligently matches buyers based upon information in their profile. What products do they need? When do they need them? Where is their warehouse located, and their markets? What their manufacturing capability? What's their ESG certifications? All of these factors, and more, make for laser-guided matching decisions.
How do people feel about automation?
It's a value add, so people are very receptive to it. So AC is based on AI machine learning, which autonomously executes a lot of the repetitive tasks. that people were having to do before. This frees them up to do more high-value strategic work.
It's similar to the effect that automation is having in warehouses. Look at what Amazon has done. They've got robotics in their warehouses that are picking, packing and shipping. There are all kinds of tasks in the source-to-pay world that have similarly repetitive tasks that can be automated with AI and machine learning.
Has JAGGAER itself been transformed?
Of course. Change can never just be outward looking - it's never only about the way your customers do business that you're looking to transform. In the process of doing that you also transform yourselves as a business.
What's the best way to manage change?
Change is about evolution, not revolution. Nothing is ever going to happen overnight. Back in 2019, as a management team, we got together and honed our vision for autonomous commerce. Then we charted a roadmap on how to get there. It was a very specific roadmap, with products and requirements at each phase of the journey. Now we're finally getting to the point where we've released enough of these solutions that we feel confident enough that most of it is there.
It's not just a go-to-market strategy. There's a lot of real products in there that have been deployed. They are live and driving value, and that's why we launched the strategy.
How has AC been received by customers?
We've had customers - very large enterprises in manufacturing, for example - that need solutions around sourcing, supplier management, and category management. They've pulled us in and told us that AC is exactly what they need. So, it's been very well received.
Did JAGGAER collaborate on AC?
Yes. We've worked with vendors in the ESG space - people like EcoVadis. Then there are those in the supply chain risk, that are developing really deep functionality - the kind our customers want to access.
Extensibility is a huge part of what we're bringing to market. Our solutions are integrated with lots of partner apps, so when customers want to use these they just basically turn them on, and away they go.
Can JAGGAER help resolve staffing issues?
Staffing is one of the biggest topics of conversation we are having right now with customers. The Great Resignation is impacting businesses in very real ways. In many cases, businesses simply do not have the labour to carry out all the functions required to execute their business plan. Also, when they're hiring new people to replace those who have left, how do shorten the onboarding time?
So AC - with its machine learning and robotic process automation - helps because it can mean a business no longer needs as many people.
And in terms of onboarding, AC can help give guided help that's contextual. It can walk a new joiner through tasks that will help them accomplish their job function.
LinkedIn Live Takes place every other Thursday at 2PM GMT, on Supply Chain Digital's LinkedIn page.