Resilience is a choice -- it's not a trait of supply chains
By Faisal M. Rashid | Supply Chain Manager | Aramco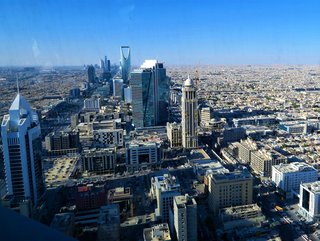 Supply Chain resilience is a choice: The Aramco effect
Saudi oil giant Aramco tells how supply chain resilience has given it competitive advantage, despite value chain shocks including Covid and a drone attack
Aramco is the world's largest oil producer, and it has a resilient supply chain that has withstood multiple shocks and disruptions in recent years.
For Aramco, building a resilient supply chain has been a strategic imperative, rather than a cost centre strategy.
Having a resilient supply chain has given Aramco a competitive advantages by allowing operations to:
Respond quickly and effectively to disruption
Minimise losses
Maintain a reliable supply of energy
And like so many businesses, it has needed to be resilient in recent times. The COVID-19 pandemic, of course, tested Aramco's resilience in so many ways, but there have been other challenges.
In September 2019, just prior to the pandemic, its Abqaiq and Khurais production plants were hit by drone attacks, cutting production by 5.7mn barrels. Following the attacks Aramco restored production levels within 11 days. The recovery was supported by a resilient supply chain.
After recovering from the attacks, the COVID 19 pandemic started. Aramco's strategic inventory for critical commodities and inventory management with local suppliers meant minimal impact on its operations for global supply chain distribution.
BCG study shows Aramco more resilient than peers
A study conducted by Boston Consulting Group (BCG) on Aramco's supply chain resilience during the pandemic showed we were more effective than our peer group of NOCs and O&G Majors.
The assessment focused on four key areas.
Demand assessment
Risk monitoring
Risk mitigation
Opportunity capture
Other BCG key Aramco takeaways on ways to achieve supply chain resilience were:
Conduct a comprehensive risk assessment and monitoring of suppliers' financial, strategic and technological risks
Incentivise supplier performance
Evaluate partnership opportunities to reduce risk
Drive supplier sustainability
Diverse supply chain important for resilience
Another factor in Aramco's resilience is its In Kingdom Total Value Add (IKTVA) program that was launched in 2015, and is designed to drive supply-chain efficiency by developing a diverse, sustainable and globally-competitive oil and gas supply chain within the Kingdom.
Since the launch, IKTVA has added over US$130bn to Saudi Arabia's GDP. The program continues to accelerate economic growth, enhancing the value of Aramco's supply chains.
Going forward, other areas Aramco is looking at to strengthen resilience include:
Leveraging technology for better supplier visibility
Maintaining strong networks, locally and globally
Developing long-term partnerships, including acquisitions
​​​​​​​Localisation and sustainability across the supply chain network
The thing to remember about resilience is it is not an inherent trait of supply chains; it is a choice that companies must make.
Businesses must develop strategies that focus on risk management, agility, and flexibility. They must proactively assess potential risks and threats, and develop contingency plans to mitigate them.
Faisal Rashid is Supply Chain Manager at Aramco