Supply chain management courses on the rise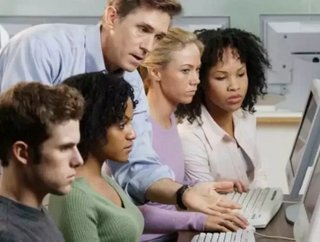 By William Gindlesperger, Chief Executive Officer, e-LYNXX Corporation There is a surge of interest among college students in what used to not even be...
By William Gindlesperger, Chief Executive Officer, e-LYNXX Corporation
There is a surge of interest among college students in what used to not even be a curriculum offering at many institutions of higher learning – supply chain management.  According to a Bloomberg/Business Week article, the status of supply chain management has risen on college campuses because corporate America has recognized the strategic importance of the procurement and delivery of goods and services.  Students also are noticing that C-level supply chain management posts are being created.  This has happened recently at H. J. Heinz and Ann Taylor Stores, to mention just two. 
Students seeing supply chain management elevated to strategic decision making positions in major companies translates into opportunity.  They see potential in a field that is shaping how business is being conducted worldwide.  William Verdini, chair of the Supply Chain Management Department at Arizona State University, is quoted in the Bloomberg/Business Week article as saying:  "Businesses don't compete; supply chains compete.  Now, supply chain officers are getting in on the strategic decisions."
ARIZONA STATE UNIVERSITY SUPPLY CHAIN MANAGEMENT COURSE OVERVIEW
The new-found status of supply chain management has been earned, and professions are being rewarded for their contributions.  The average entry-level professional can expect to make about $49,500.  That increases by at least 70 percent with a few years of supply chain management experience to about $84,000.  The overall average for supply chains professionals is $103,664, up from $98,200 in 2010.  These numbers are provided by the Institute of Supply Management.
Students see a future in buying and delivering goods and services.  At some schools, like Leigh University, more students than ever are choosing supply chain management as a major.  It turned students away this year from its "Supply and Cost Management" course which has an enrollment capacity of 45.  Four years ago, only 27 students enrolled in the course. According to the Association to Advance Collegiate Schools of Business, the number of undergraduate supply chain management programs has increased 25% since 2006. Almost half that jump happened during the 2009-2010 school year.
The interest is there, and we – those of us who have made supply chain management our livelihood – have an obligation to make sure the next generation of supply chain professionals has the latest and most powerful tools with which to work.
They need to know that traditional procurement methods, based on negotiations and limited vendor options, are costly and time consuming.  Antiqued procurement programs that have not been updated in 20 or more years are as effective as typewriters in today's computer age. 
They need to know new procurement technology will reduce their cost for procured goods and services by 25 to 50 percent. One such innovation, the automated vendor selection (AVS) process, is lowering costs for procured goods and services by an average of 42 percent. 
SEE OTHER TOP PROCUREMENT STORIES IN THE SUPPLY CHAIN DIGITAL CONTENT NETWORK
Supply Chain Finance continues to grow
Checking the procurement pulse
October's issue of Supply Chain Digital has gone live!
Driven by AVS Technology, vendors – all carefully screened and objectively qualified -- are automatically selected to compete for work. Only those best qualified to get the job done are invited to submit bids. Participating vendors lower their prices, in a competitive bidding environment, to fill gaps in their production schedules. The buying organization benefits from deep discounts. The winning vendor is awarded work that it otherwise would not have. 
For the buyer, there are additional benefits. When the technology is used with a robust web-based workflow and communications system and best practices, the process delivers total transparency, full accountability for all participants (buyer and vendor), strengthened quality controls and significant efficiency gains. Also, an indelible and auditable task-by-task record of each project is established for future reference. This approach, already licensed by a host of businesses, can be used for a wide range of applications including specialty products, commercial printing, temporary staffing, direct mail, construction services, publications, packaging and transportation.  Using the 42% average savings of current AVS Technology licensees as the benchmark, each $1 million in procurement costs achieves $420,000 in cost reductions for procuring the same goods and services.  This is dead serious money as organizations typically procure 2% to 20% of their gross revenues. 
Having this type knowledge will make any supply chain management program graduate an asset, especially to an organization that is serious about improving its balance sheet.  Knowing how to reduce costs in order to add 1 to 3 percent of an organization's revenue to its bottom line is the new reality made possible with AVS procurement technology, and knowing when and how to apply it will pave a path to success.
Click here to download Supply Chain Digital's iPad app!
Edited by Kevin Scarpati